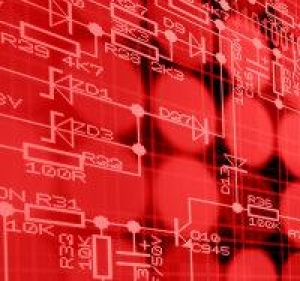 Scientists at Stanford University and the J. Craig Venter Institute advanced upon the premise of The Sims last week with the first-ever software-based simulation of a living organism. Yes, the software organism was based only on a single-cell, parasitic bacterium called the Mycoplasma genitalium—a far cry from creating an artificial lifeform with human intelligence—but the implications are many.
The New York Times reports that this milestone could spur the creation of computerized laboratories that can rapidly conduct experiments and aid scientists that are researching deadly diseases like cancer and Alzheimer's.
According to The New York Times, it took 128 computers to operate the simulation in which the tiny bacterium's entire lifespan is chronicled at the molecular level. To pull off such a complex endeavor, the team behind the experiment used object-oriented programming, which Dion Johnson defined in StickyMinds as "a type of programming in which programmers can define modular components called classes (objects) that allow for the efficient creation of software."
The program was so complex that Markus W. Covert, assistant professor of bioengineering at Stanford, said, "running a simulation for a single cell to divide only one time takes around ten hours and generates half a gigabyte of data."
Tibi Puiu of ZME Science chronicles the simulation's complexities, noting that the 128 computers had to crunch data from more than "900 scientific papers and 1,900 experiments concerning the pathogen's behavior, genetics, molecular interactions, and so on." This deluge of data comes from a relatively simple organism—compared with the more complex and widely-used E. coli bacterium—notes The New York Times.
Puiu believes that this development will undoubtedly lead to the development of Bio-Computer-Aided-Design (Bio-CAD). Currently, software professionals in the engineering fields primarily use CAD, Puiu writes, and CAD can be very useful in both the design and innovation process. The problem for now, at least, is the inherent complexities of biological organisms that "need to be fully described into the software for bio-CAD to become lucrative and accurate."
Enjoying TechWell's curated stories? Get regular email updates:
Jonathan Vanian is an online editor who edits, writes, interviews, and helps turn the many cranks at StickyMinds, TechWell, AgileConnection, and CMCrossroads. He has worked for newspapers, websites, and a magazine, and is not as scared of the demise of the written word as others may appear to be. Software and high technology never cease to amaze him.