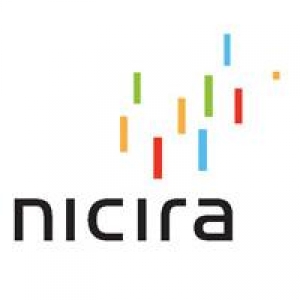 With the July 2012 announcement of VMware's intent to acquire Nicira, Inc., a pioneer in software-defined networking (SDN) and a leader in network virtualization for the open-source cloud, for approximately $1.05 billion in cash plus approximately $210 million of assumed unvested equity award, one is left wondering what VMware saw there.
Certainly the promise of SDN is huge for the future of cloud computing. The limitation of layer 2 networking for cloud environments has long been a sore point for cloud architectures, but network virtualization is at best a newborn baby.
VMware is an established company with a more than 85 percent market share in the enterprise; Nicira is a startup with no profits and few if any customers actually using the product—assuming it is stable enough to work in a production environment. What was VMware thinking?
Virtual networking as a concept is so new that there isn't even agreement about what it should be called or how it should define itself. Is it SDN or network virtualization, and what will that mean to the networking industry in the future? OpenFlow is the main open source project working to create a new paradigm of networking for increasingly abstracted IT infrastructure architectures.
Two capabilities have been developed that are essential for overcoming cloud network limitations: [1] the ability to dynamically filter switch tables and provide VLAN-like isolation without the 4096 aggregate limit and anonymous interconnection problems of traditional layer 2 VLANs, and [2] the capability to bridge physically separate networks off-premise or in a hosting facility.
There are a number of companies actively working to create virtual networking systems based on the OpenFlow concepts—Big Switch, Midokura, and Cisco—yes, that mature network gear company, to name just a few. There has been fierce debate in the networking technology community about Cisco's ability to get out of the proprietary hardware business and remake itself into a networking software company.
The jury is still out and will be for a while, but the Nicira acquisition is sending a strong message to the virtual networking community that, while it might still be a technology infant, the big players are taking it seriously.
Reading the tea leaves it would seem that VMware is looking for some killer technology wizardry that will give them a competitive advantage in the race to be the leader in the lucrative and growing enterprise cloud infrastructure market. They can't compete in price, their traditional licensing model and a virtual market monopoly has always been a sticking point with customers, but they might be able to add some technology magic that none of the other cloud solutions have presently.
The question remains—Can VMware successfully capitalize on Nicira's new ways of thinking about networking and incorporate them into its decidedly old-school existing virtualization technology to turn vCloud into a real cloud architecture?
Enjoying TechWell's curated stories? Get regular email updates:
Beth Cohen is a cloud strategist for Verizon, helping to develop cutting-edge products for the next generation. Previously, Beth was president of Luth Computer Specialists, an independent consultancy specializing in cloud-focused solutions to help enterprises leverage the efficiencies of cloud architectures and technologies, a senior cloud architect with Cloud Technology Partners, and the director of engineering IT for BBN Corporation, where she was involved with the initial development of the Internet and worked on some of the hottest networking and web technology protocols in their infancy.