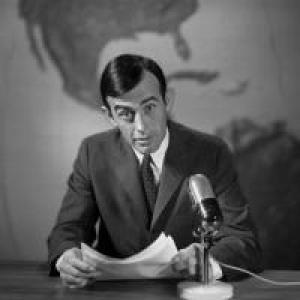 One may assume that "coding is coding" and that a developer is too locked into his work to notice the environment around him, but this could not be further from the truth. Software developers are finding immensely rewarding work in a field that many have incorrectly thought was dying; it has been merely evolving.
The fast-paced, stressful, and unpredictable environment in the world's busiest newsrooms hardly seems like the ideal environment for software developers, but it's these same qualities that are drawing them in. News agencies combine these qualities with short and strict deadlines that are fractions of the time traditionally associated with software development, and it's because of this that they're able to recruit talent who are eager to join their team.
The PBS MediaShift Idea Lab recently posted six interviews with developers who've found ideal working environments at both the New York Times and ProPublica, a non-profit newsroom located in New York City.
Each developer tells a similar story; it's these short, unpredictable deadlines that drive them, keep them on their toes, and provide the best reward of all—seeing their creations used. These aren't just developers; they're artists and storytellers who want to be heard.
Each developer in PBS' piece gives his own unique opinion about why he loves what he does, but many of them express the thrill of the shorter, more demanding deadlines. David Nolan, a developer for the New York Times, mentions that while the deadlines are difficult, they're also reasonable, and meeting them provides more than just a finished product; it is the chance to instantly view its popularity with an audience.
For the past few years, being a software developer has ranked near the top of the best jobs in the United States, and the demand for developers appears to only be going up. As more and more companies and industries as a whole are realizing the importance of creatively engaging content and the mediums to deliver it, the quality of opportunities for developers is set to increase just as quickly as the number of opportunities themselves.
The remaining interviews can be seen by visiting the original post from the PBS MediaShift Idea Lab.
Enjoying TechWell's curated stories? Get regular email updates:
Previously a copywriter and editor for TechWell, SQE, and StickyMinds.com, Noel Wurst has written for numerous blogs, websites, newspapers, and magazines. Noel has presented educational conference sessions for those looking to become better writers. In his spare time, he can be found spending time with his wife and two sons—and tending to the food on his Big Green Egg. Noel eagerly looks forward to technology's future, while refusing to let go of the relics of the past.