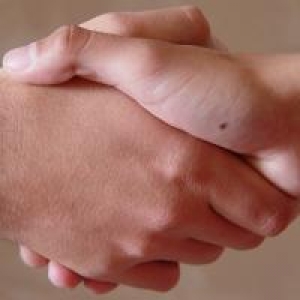 As business analysts, we should pay attention to everything from the business case of our project to ensuring that every possible detail is clarified and understood.
But I'd go a step further and say that without strong relationships with your stakeholders and project participants, it's going to be very difficult for you to deliver a project with a positive ROI and get all those details right.
Just like the economy is a vitally important issue in presidential elections, relationships are vitally important to successful business analysis. If you don't have them, nothing else much matters.
I'd love to take credit for this insight, but that would be unfair. Just recently I was listening to Doug Goldberg's interview over at the BA Coach where he said, "I start with an understanding that I work with human beings, before I work with coworkers or associates…"
He went on to describe how much emphasis he places on personal relationships. He even went so far as to correct Yamo, the podcast host, when he paraphrased his insight as "building strong working relationships." Doug emphasized, no, not working relationships, personal relationships. While this might seem like a small distinction, it's an important insight.
Working relationships are built on mutual respect. They are essential. But personal relationships can go much further, helping you be not just the BA but the go-to person.
Personal relationships are an investment that pays huge dividends. To analyze the connections between relationships and business analysis, look at Kupe's time-tested article on The Six Key Characteristics of a Senior Business Analyst. You'll see relationships lurking underneath each one.
BA techniques—To broaden our experience, our stakeholders must trust us to try something new and out-of-the-box.

Project types and business area experience—When you are moving amongst projects and domains, quick relationship building is key to success.

Business analysis planning—Knowledge about your stakeholder can heavily influence your requirements plan, something Nick Gebhard wrote about in

The link between stakeholder relationships and project planning

.

Strategic thinking—Strong relationships with higher-level executives can help you get the big-picture perspective.

Advocate and advisor—As Kupe wrote, "A way to know you have this characteristic is if the business calls you for advice before and after a project."

Ability to learn a new domain—You learn a domain from your stakeholders.
Convinced that relationships—working and personal—are key to success as a business analyst? If not, please leave your doubts below. I'd be happy to answer the challenge!
Enjoying TechWell's curated stories? Get regular email updates:
Laura Brandenburg, CBAP, has more than ten years of experience as a business analyst. She is the author of How to Start a Business Analyst Career and Professional Development for Business Analysts. Laura's current work is dedicated to helping aspiring and new business analysts solidify their careers. Interested in learning more? Join us at Bridging the Gap.