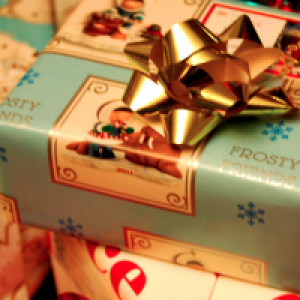 Whether you enjoy fighting the crowds or prefer to do all of your shopping from the comfort of your own home, odds are you're going to add your smartphone to the equation this holiday season. From aiding in bargain finding to offering loyalty programs, retailers are joining a bevy of third party companies who are making shopping apps a must in 2012.
Mark Williams, president of financial services for Best Buy, recently explained: "As merchants, no one understands our customers' shopping and payment experience better than we do, and we're confident that together we can develop a technology solution that makes that experience more engaging, convenient, and efficient."
With spending in the application development software market to top $9 billion in 2012, mobile app projects are beating out traditional PC projects by a ratio of 4:1.
Especially in a "down" economy, retailers are forced to come up with creative ways to boost customer spending, and mobile apps are proving to be an invaluable resource in accomplishing that task. From 2010 to 2011 comScore reported a 15 percent increase in e-commerce spending, totaling $37.2 billion.
Retailers are aiming to increase that number through a variety of tactics, including allowing customers to pay for their purchases with their phones. Eliminating long lines and increasing payment speed and efficiency may be this year's ticket to getting customers into the stores and in front of "in-store only" deals. Mobile payment processers—like Square, Paypal, and Merchant Customer Exchange—allow stores to speed up the shopping experience, which is a win-win for both the merchant and the customer. Some of the features that are commonly found in these apps include:
Faster, more convenient payment processing
Digital coupon redemption
Loyalty programs and rewards
Price comparisons
New product and deal notifications
Barcode scanning
Along with the competition among retail powerhouses for holiday dollars is the competition between a variety of deal-finding apps. Some allow customers to scan barcodes or even take pictures of items on shelves—and then get real-time pricing from other stores. Retailers are now forced to not only find ways to get customers in the door but to also make sure they don't find cheaper prices down the street—only moments after they've arrived.
Enjoying TechWell's curated stories? Get regular email updates:
Previously a copywriter and editor for TechWell, SQE, and StickyMinds.com, Noel Wurst has written for numerous blogs, websites, newspapers, and magazines. Noel has presented educational conference sessions for those looking to become better writers. In his spare time, he can be found spending time with his wife and two sons—and tending to the food on his Big Green Egg. Noel eagerly looks forward to technology's future, while refusing to let go of the relics of the past.