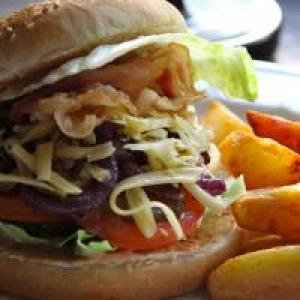 The freemium business model is one that garners a lot of public attention and is particularly appealing to new companies starting out and trying to leverage word-of-mouth marketing as the primary vehicle for promoting their product.
This is a very simplified description of the model: Some users use the product for free; others use it for a fee. While companies are tight-fisted about releasing fee-vs-free statistics, the conventional wisdom is that ~1 percent of users will pay a fee for a service when a free option is available.
This, of course, presents a challenge if your model does not incorporate an assumption that you will generate enough revenue from that 1 percent to profitably cover the costs of 100 percent of usage.
Mack McCoy and Veronica Figarella brought to my attention a Wall Street Journal article about failure with the freemium model by Sarah Needleman and Angus Loten. Every anecdote the authors explore seems consistent with the dynamics and mechanics of the freemium model. Particularly interesting is that the authors interviewed several companies that considered a ~1 percent for-a-fee adoption rate to be a "failure."
One example from the article highlights disappointment with having 300 paying users from a base of 40,000 total users. The company eliminated the free option, spent money on traditional marketing, and tripled the number of paying users. The business owner blamed the freemium model saying, "Unless you're a master at using it, you can cut your arm off." With almost a 1 percent for-a-fee adoption rate, that business owner was already achieving on the low end of what would be expected from the freemium model.
To succeed with the freemium model, you need to acknowledge that a revenue plan is not a business plan. You have to take costs into account. When you're growing your product, as Eric Reis isolates in The Lean Startup, you need to think about how you are fueling your engine of growth. Are you spending money on traditional promotional activities, or are you spending money supporting free users?
The two approaches require different skills, tactics, and execution to maximize effectiveness. Freemium is not an inherently flawed model.
Does it make sense for you? Is your product one where word-of-mouth is a viable marketing tactic? Are your costs such that incremental users incur minimal incremental costs? Is the investment in your business plan viable if only 1 percent of users ever pay for the product? If the answer to any of these questions is "no," then you either need to use a different approach or make changes in how you approach your business—until the answers are "yes."
Enjoying TechWell's curated stories? Get regular email updates:
Scott Sehlhorst is an agile product manager, product owner, and business analyst and architect. He helps teams achieve software product success by helping them build "the right stuff" and "build the right stuff right." Scott started Tyner Blain in 2005 to focus on helping companies translate strategy and market insights into great products and solutions. Read more at tynerblain.com/blog.