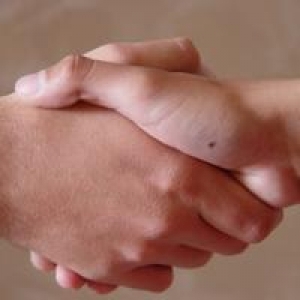 Are you a developer searching for a new position? Are you looking for a great salary—and a signing bonus, too? Have you considered putting yourself up for auction? These are just some of the realities in today's developer job search market.
Career site startup Developer Auction not only helps software developers find work but, in a novel approach, allows job seekers to essentially put themselves up for auction. Companies bid on salaries in hopes of landing the talent that best fits their needs. Companies win by finding skilled workers at a salary they're comfortable paying, and developers win by learning salaries up front.
With Developer Auction the developer already knows the answer to the dreaded "how much does this job pay?" question before sitting down for the interview, saving time and money for both the candidate and the hiring company.
Like most staffing agencies, Developer Auction collects a recruitment fee for providing a talent hub for hiring companies. In a perk for developers, the developer is given 20 percent of the recruitment fee when he lands the job. With a median salary of $87,000, this signing bonus can be pretty attractive—and lucrative.
Employers who use Developer Auction will need to search for candidates themselves.
Not limited to a developer job search, hiredMyway.com uses a "token" system in which job seekers pay to have their resumes given more priority, as well as allowing them to receive a signing bonus if they find a job through the site.
With the rise of startups and mobile technology, the need for developers has been increasing for several years. Larger companies like Amazon have seen their own developer hiring rates rise this year, and the conveniences that recruiting sites like these offer job seekers and hirers are numerous.
If your skills and experience are at the top of the class, you may find a higher starting salary—and perhaps even a signing bonus—with today's novel job search options.
Enjoying TechWell's curated stories? Get regular email updates:
Previously a copywriter and editor for TechWell, SQE, and StickyMinds.com, Noel Wurst has written for numerous blogs, websites, newspapers, and magazines. Noel has presented educational conference sessions for those looking to become better writers. In his spare time, he can be found spending time with his wife and two sons—and tending to the food on his Big Green Egg. Noel eagerly looks forward to technology's future, while refusing to let go of the relics of the past.