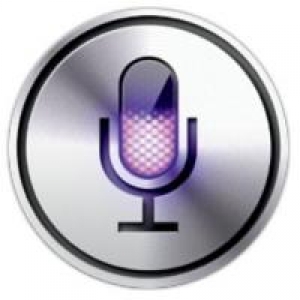 Although critics in the tech media seem to have turned their backs on Apple with the release of the newest iteration of the iPhone, the general public apparently can't get enough of the new super phone as industry analysts are predicting massive sales for Cupertino's computer leader. Of course, over here at TechWell, we're more concerned with what Apple has in store as far as software goes. Here's a roundup of a few of the iPhone 5's new software features that will come courtesy of the new iOS 6. We'll let you be the judge if this seems like a worthwhile upgrade.
iPhone Maps
Apple is severing some ties with Google as the new iPhone will come equipped with Apple's own map software. TechHive reports that the new mapping software, primarily derived from software by the Dutch automotive navigation company TomTom, will provide "voice-assisted turn-by-turn directions" and access to "real-time traffic conditions."
Siri
Yes, Siri is seen by many software professionals as more of a novelty item than a useful tool, but that doesn't mean Apple is abandoning its voice recognition helper. The Associated Press reports that Siri will be upgraded to provide better answers and understand more languages as well as being synced up to Yelp and OpenTable for those interested in using Siri as a restaurant buddy.
These software updates don't appear to be revolutionary, and we can't help but wonder how much Apple is investing in Siri, which the company hyped during last year's iPhone release. Maybe the company is gearing for an eventual Siri facelift as CNET reports that Adam Cheyer, a cofounder of Siri, quietly left Apple over the summer.
Bigger Screen Means New Specs for Developers to Work On
While this is not technically a software upgrade, Apple has increased the size of the iPhone's screen by 18 percent, with the phone's diagonal length bumped up to four inches.
According to The Wall Street Journal, developers are scrambling to update their apps to correspond with the new dimensions. If they do not do so, their apps may appear distorted and just plain ugly with "black borders on either side" to make up for the size difference. Of course, not all developers are keen on updating their apps to meet the new screen size. The Verge chatted with one upset developer who said, "For many people, getting to the top of the navigation bar is no longer going to be doable one handed."   
Enjoying TechWell's curated stories? Get regular email updates:
Jonathan Vanian is an online editor who edits, writes, interviews, and helps turn the many cranks at StickyMinds, TechWell, AgileConnection, and CMCrossroads. He has worked for newspapers, websites, and a magazine, and is not as scared of the demise of the written word as others may appear to be. Software and high technology never cease to amaze him.