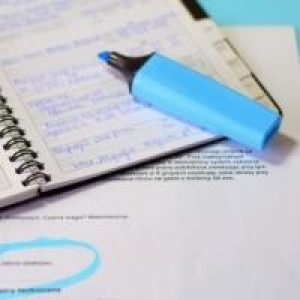 One question I frequently see is how one can get certified in configuration management (CM). The next question that typically follows centers on which certification is best. I thought I would investigate the different CM certifications and provide some insight for the CM professionals out there considering certification.
NDIA
The certification offered by the National Defense Industrial Association (NDIA) seems to be the one I see referenced most often by CM professionals and the one I see requested most by employers. NDIA offers a two-day prep course and the one-day exam. The cost of the two-day course and exam ranges from $550 to $580 depending on your membership status in NDIA. You do not have to take the two-day class though NDIA highly recommends it. They provide information on their website about the exam and how to register.
I give this certification the "most bang for the buck" award due to its relatively low cost and its name recognition in the CM world.
CMII
The CMII Research Institute offers a CM certification with a twist: They advocate a CM angle as a way to perform project, change, requirements, release, and data management. Like the NDIA, they offer a tiered approach to earn CM certification: CMII Basics, CMII Comprehensive, and CMII Professional. They offer public, online, and onsite courses. The cost for public courses is $16,200, which is a substantial investment.
I believe the CMII certification is an excellent way to learn more about CM and that the CMII course offerings appear to be thorough in content. However, the cost may prohibit most people from taking this route to certification.
International Society of Configuration Management
This certification claims more than 4,000 people certified in twenty-one countries. The organization offers four courses for their three-tiered certification professionals. From a name recognition perspective, this certification, with a total cost of $5,940, may not be the best choice.
CMPIC
The Configuration Management Process Improvement Center certification is sponsored by the University of Houston and, like the other three certifications mentioned, has a tiered approach to the certification process. They offer public and onsite courses; fees are available on their website. The cost for the top-level public courses reaches $10,675.
This certification is costly, and I have never seen an employee ask for this certification, although The University of Houston name affiliation carries some weight. I have a feeling that, with NASA's presence in Houston, this certification may be more geared to that area and clientele.
My Thoughts
The question of which is best will be determined by many factors, especially the certification's cost. You have to ask yourself whether or not the cost justifies the end result. You have to explain the investment to your superiors and prove to them that the expertise you'll gain outweighs the investment costs—and that may be your hardest battle.  
Enjoying TechWell's curated stories? Get regular email updates:
Joe Townsend has been in the configuration management field for twelve years. He has worked for CNA Life Insurance, RCA, Boeing, UPS, and in state government. Joe has primarily worked with Serena tools, including PVCS Version Manager, Tracker, TeamTrack (Mashups), and Dimensions. He is an administrator for WebFocus and supports Eclipse users.