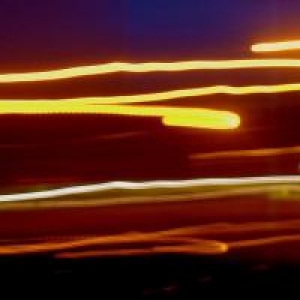 Service providers boast "blazing fast" broadband in commercials, claiming the speed of their broadband connection leaves their competitors in the dust. But how fast are they—really? Now, the Federal Communications Commission is launching a mobile broadband services testing and measurement program, and they are inviting the public to determine the actual speed of their networks.
The FCC announced the Measuring Mobile America program along with a broadband speed test app (currently in beta) to help consumers better evaluate their Internet speed. The FCC website notes that since measuring broadband speed with software tools is not an exact science, two testing tools are offered in this beta version—Ookla and M-Lab. According to the FCC,
Both will enable consumers to test the quality of their broadband connection by transferring a small temporary file back and forth and measuring the results.
Users will be randomly assigned to one of the two chosen testing tools, Ookla or Network Diagnostic Tool (NDT) running on the Measurement Lab (M-Lab) platform, or they can choose their preferred tool by using links on this page. Each test is likely to provide a different result, and the differences may be significant in some cases. While the tests will give consumers some information on relative speeds, the FCC does not endorse either one as being a definitive testing method.
Industry publication Wireless Week quoted FCC Chairman Julius Genachowski:
We know from experience: transparency on broadband speeds drives improvement in broadband speeds…citing improvements in wired broadband linked to its performance studies.
The program has already been approved. Commission staff will go over methods for collecting and analyzing data at the FCC's next open meeting on September 21, 2012. CTIA and a number of top wireless operators have already committed to cooperate with the agency's effort, including AT&T, Sprint, T-Mobile USA, and Verizon Wireless.
Enjoying TechWell's curated stories? Get regular email updates:
Pamela Rentz is a freelance writer and editor who has been working in marketing communications and PR for technology—from startups to Fortune 100 outfits—for more than eighteen years. She's a regular contributor to TechWell.com and GardenTraveler.com. She's also a Georgia Master Gardener and, when not writing, can usually be found in a garden somewhere.