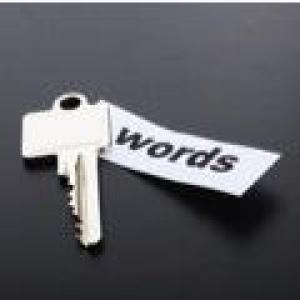 With the introduction of coded UI as an integrated component of Visual Studio® in 2010, Microsoft offered a built-in alternative to third-party testing tools. Incorporating a coded UI test platform in Visual Studio helped expand the ability for team collaboration, but the burden of maintaining coded UI tests creates limitations for continuous builds and large-scale testing needs.
The demands of today's software development require the ability to quickly create and maintain tests to keep up with rapid development cycles. Fragile by nature, coded UI tests are easily broken by frequent UI changes, leading to the failure to reach critical mass for test automation. The result is that, after automating many tests, teams find themselves spending more time maintaining old tests than creating new ones. 
This leaves developers to determine at what point and how much testing built on coded UI is appropriate. Testing early in the development cycle when the application's user interface is changing frequently can result in a high test maintenance cost; waiting until later in the cycle can result in increased development time.
In collaboration with Microsoft, LogiGear developed a keyword-driven automation platform exclusively as a Visual Studio extension for efficient large-scale test automation. TestArchitect™ for Visual Studio© uses module-based keyword test authoring to automate coded UI tests in Visual Studio 2012.
By eliminating coding, keyword-based testing allows more team members to be involved in test design and execution. This dovetails with the direction of Visual Studio as a team collaboration tool. The authoring platform offers a natural way to eliminate unneeded details from test design, thus simplifying test creation and making large scale tests maintainable long-term.
TestArchitect for Visual Studio tightly integrates with the ALM, meaning that it smoothly operates within the Visual Studio environment. As a result, developers can take full advantage of the ALM capabilities within Visual Studio 2012, while producing cost effective test automation using keywords that seamlessly fit into the software development and testing process.
Test Automation for Today's Software
The sophisticated functionality of today's software—combined with fast-paced agile development environments and platform proliferation—makes large-scale software testing extremely complex.
TestArchitect for Visual Studio simplifies coded UI testing by replacing coded UI scripts with keyword-driven preprogrammed actions. With Visual Studio users will benefit from increased test coverage, decreased testing time, and the ability to rapidly release software, confident that it will deliver the expected customer experience.
Anyone who has a Visual Studio 2012 Ultimate or Premium version can request a trial of TestArchitect for Visual Studio by going to testarchitect.com.
Enjoying TechWell's curated stories? Get regular email updates: