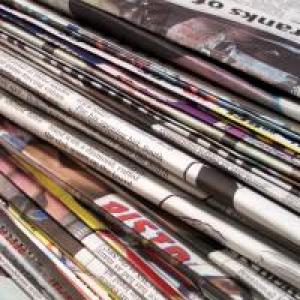 For nearly thirty years, USA TODAY has been at the forefront of innovation in the news and media industry across print, web, and now mobile platforms. One of the first publications to establish an active web presence in the mid-1990s, USA TODAY was also among the first in its class to launch native applications for the iPhone, iPad, Android, and other mobile operating systems. 
The company's dedication to mobile quality has clearly paid off. As of December 2011, USA TODAY saw aggregated mobile page views exceed web page views for the first time in its history. 
But with greater success comes greater responsibility. As USA TODAY began to support more mobile platforms and devices in an increasingly fragmented environment, key players within the company realized the need for an efficient, scalable way to increase their testing capabilities. Tim Carlson, director of mobile product development and operations, began this search with some key criteria in mind.
"We needed a QA and testing solution that could be a part of our in-house team," said Tim. "We have such a close knit team and we wanted to keep that culture, so traditional outsourcing was not even an option. Of course, we also needed mobile experts who could hit the ground running. Mobile is a fast-growing space, but there are surprisingly few people who specialize in the testing side of the equation. Those were the main reasons why we chose uTest."
In the world of mobile, the meaning of quality can often be ambiguous. This is not the case with USA TODAY, which takes a very quantitative approach to the term.
"App store ratings are extremely important to us," said Michael Croghan, mobile solutions architect. "You can launch a beautifully designed native application, but if it crashes, then it will receive a poor rating and users will go elsewhere. Our goal is to launch nothing short of a 4.5 star app every time—no exceptions. Anyone can read your app store rating. There's no way to hide poor quality in the world of mobile."
Another fact of life in the world of mobile is tight deadlines, as Tim explained. Case in point: In the summer of 2011 USA TODAY began developing a native application for the soon-to-be released Kindle Fire. Their internal deadline coincided with the device's official launch date, meaning their timeframe for developing, testing, and deploying was extremely short. This is a common but welcomed challenge for Tim and his team.
"It's important for us to have a presence on new mobile platforms from day one," explained Tim. "With uTest, we were able to start testing the Kindle app, for instance, with testers all over the world almost immediately. Making a deadline like that without uTest would have been quite a challenge."
In less than four years, USA TODAY has gone from managing a single iPhone application to now managing dozens of native apps (and versions) for iOS, Android, Windows Phone, tablets, and eReaders, in addition to the mobile web. In other words, they don't expect testing to get any easier. As such, they expect uTest to continue playing a role in helping them launch world-class mobile and web applications.
"At the end of the day, uTest gives our organization a much better sense of where we stand in terms of application stability and performance," said Tim. "For a group that iterates as often as we do, that type of insight is critical."
Enjoying TechWell's curated stories? Get regular email updates: