Ask Ziggy Receives $5 Million for Fight Against Siri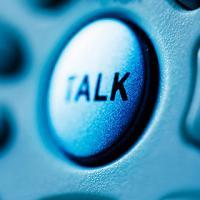 Ask Ziggy, a third-party rival to Apple's Siri personal voice assistant (PVA), received $5 million in funding this week from an unnamed "publicly traded multinational corporation." This money will be used to ambitiously make Ask Ziggy—currently available only on Windows phones—available on all Microsoft, Android, and Apple devices by Q3 2012.
Aside from being a novelty item for iPhone users, Siri's value has been debated before, but Apple has pointed out that Siri is currently only in a beta phase. Without knowing what advancements are coming down the pike from Apple, it is difficult to know who will come out on top in this battle, although Ziggy's developers are being far more forthcoming with their product's future abilities.
CEO Shai Leib points out in a recent press release that along with small perks like being able to choose between a male and female voice, Ziggy provides:
Fluency in twenty-two languages
Full use on phones, tablets, and computing headsets
Syncing with apps like Pandora
Future availability of SDK for international transactions
With the release of iOS 6 earlier this summer, Apple provided a full range of new recreational upgrades for Siri, including providing sports scores, and movie reviews and showtimes from Rotten Tomatoes. Several auto manufacturers have signed up to add a Siri button to steering wheels or dashboards to allow for the new "Eyes Free" navigation feature.
Both Siri and Ziggy are very new to the game, and their abilities will only increase with each future update. Apple's current pitch focuses more on the large number of tasks that Siri can perform; Ziggy's developers are focusing more on Ziggy's being able to perform tasks for a much wider audience—and with a higher level of accuracy.
Once Siri and Ziggy are available on the same devices, their race for superiority will surely ramp up.