CIO: It's a Tough Job, but ... Will It Last?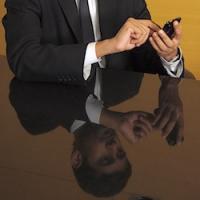 Where the CIO position is heading or even whether it will still be around in a few years is far from a sure thing. Look around, and you'll see that opinions vary considerably about what the future holds for CIOs.
According to CIOs interviewed by Kim Nash for CIO magazine, the CIO role is not going away. It can't, given the fact that technology touches some part of nearly every product or service you can name. And, the CIO job is unlikely to split into a CTO and CIO pair that function as peers.
Deepak Pelluru, writing in Data Center Knowledge, believes that the CIO role will continue to exist since organizations will always need someone who can serve as a chief orchestrator who "will tie the various elements of the IT strategy together and make the IT strategy of the disparate functional units to align with that of the firm." Furthermore, the CIO will ensure that decisions made by the various CxOs are in line with the overall strategy.
Not everyone, however, believes the current CIO role has staying power. According to a survey of CFOs and financial directors reported in BusinessWire, 43 percent believe the role will merge with finance. 38 percent believe CIOs lack financial understanding, with many voicing concern about IT spending. Interestingly, 40 percent believe that their CIOs need a greater understanding of the IT function itself, though the study doesn't explain how they reached that conclusion.
Shvetank Shah and Matthew Charlet, writing in the CIO Journal blog, predict that in 2015 (a mere three years from now!), IT will bear little resemblance to its current state. Their view is that many CIOs now come from the business and report to a CEO or CFO. Nevertheless, unbundling will take place as activities move to business units, are consolidated with other central functions, or are outsourced. Fewer than 25 percent of current IT employees currently will remain in IT.
Finally, Ray Wang, writing in Forbes, sees three forces of change challenging the authority and credibility of today's CIO: gains in consumer technology, the burdens of rigid legacy technology, and the pace of advancement in technology.
According to Wang, today's CIOs spend up to 70 percent of their IT budgets and resources "struggling to keep the lights on." Instead, they must adopt a next-generation point of view, including fundamental shifts in thinking that have helped some global CIOs succeed in the CIO role. These shifts include assuming that the pace of change will accelerate, transforming static planning into iterative and collaborative approaches that include agile methodologies, and requiring business models that support flexibility and viability.
These are just a few of the many views about where the CIO role is heading. Clearly, some of them will prove to be wrong. The question is: Will any of them be right?