Emerging Cloud Standards—Infrastructure First?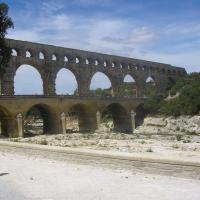 While network standards that form the backbone of the Internet are widely accepted, cloud standards have been adopted more slowly by the community and the marketplace. As cloud infrastructure technology matures, increased vendor interest is driving a renewed effort to create viable standards. Groups are working on emerging standards at all layers of the cloud stack, but for now here is a peak at the current crop of contenders for the infrastructure crown.
Infrastructure as a Service (IaaS) standards break neatly into proprietary and open source efforts. So far only three open source projects are making any serious headway to become the definitive cloud standard. Typical in the open source world, each of these projects is approaching the creation of an IaaS cloud standard differently. As Andy Tanenbaum put it so succinctly, "The nice thing about standards is that you have so many to choose from." 
Eucalyptus – Eucalyptus, first conceived in 2008 as a research project at the University of California at Santa Barbara, is an open source emulation of Amazon's AWS. Both the company, founded in 2009, and the project have had problems with funding and lack of strong direction.
Fortunes and direction radically changed with the March 2012 Amazon announcement of full support and partnership. Rampant speculation about Amazon's motivations aside, it provides more options for companies that already have substantial investments in applications built on the Amazon platform, while essentially ducking the standards issue.
OpenStack - By far the largest effort to date, OpenStack, with more than 3,300 contributors and 183 companies—including such giants such as Dell, Rackspace, IBM, HP, and NetApp backing the project—is one of the fastest growing open source initiatives ever undertaken. The OpenStack community is serious about keeping the technology available to any and all who want to create software and tools that support real crossplatform IaaS cloud integration. 
The Apache 2.0 licensing model means companies using OpenStack for provisioning their cloud services will not incur any licensing costs and are allowed to freely interoperate across OpenStack implementations. Some Amazon rivals, including Rackspace, HP, AT&T and KT—have created commercial cloud services based on the OpenStack core. While it is still technologically immature, it is far more ambitious than any of its rivals. Of all the current contenders for the IaaS crown, this one is most likely to succeed due to its broad community support.
CloudStack – CloudStack has always been a bit of a mixed bag. Originally a proprietary project by Cloud.com (formerly VMOps), the first version of the product was released in April 2010 with a head start over its chief rival OpenStack.
The company's purchase by Citrix in July 2011 has further muddied the waters. Citrix has now dropped support of OpenStack and seems to be betting on its investment in CloudStack. In April 2012, Citrix announced that it is donating the code base to the Apache Foundation as an incubator project. On the positive side, CloudStack has an established base of enterprise private cloud deployments, mostly because their support tools and feature set are more mature. CloudStack's future as an open source IaaS standard at this point seems, well, rather cloudy.  
Up Next