Growth in Mobile Development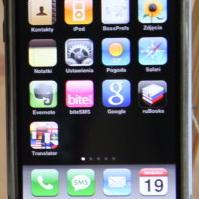 Mobile software development has hit some high marks this year. The latest numbers from some of the most popular app stores—operated by Apple, Google, and Microsoft—show that the ongoing demand for developers is looking strong.
In June, Windows Phone program manager Andrew Belfiore wrote on the Windows Phone Blog that the Windows Phone Marketplace had reached 100,000 applications, calling it "a milestone we reached faster than Android, and a testament to the thousands of talented developers around the world who've supported us since launch."
In July, TechCrunch reported Apple's announcement that there are now more than 650,000 applications on the Apple App Store (250,000 of which were built for the iPad), as well as mentioning Google's latest numbers for the Google Play store, which sits at 600,000 applications.
Also of note in the TechCrunch article is that Apple has paid developers approximately $5.5 billion—up from $4 billion in April.
Meanwhile, in the Eastern Hemisphere, developers, testers, and program managers with cloud computing skills are in demand, according to an article on IEEE JobSite about the impact of economic woes on the tech industry. Microsoft, Intel, Google, and other companies have expressed interest in expanding their divisions throughout Asia, particularly in China, India, Malaysia, and Singapore.
One company that has shut its mobile development operations, at least temporarily, is id Software, best known for developing the games Doom and Quake. Co-founder John Carmack announced during his QuakeCon 2012 speech that the company had decided to move its mobile developers to the Doom 4 project: "I hope we get back to mobile in various ways in the future, but the big real aim is blockbuster, AAA titles, and for id that means Doom 4."