Monetizing the Growth of Technology in Free, Online Education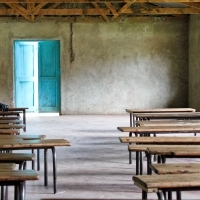 As a college education in the traditional classroom format increases in cost every year, so does the amount of the federal government's debt. In 2012, more than one trillion dollars was amassed in student loan debt, surpassing even that of the debt on credit cards in American households.
While online courses have existed for years as a cost-effective alternative to the familiar classroom setting, they've never been as affordable as they're starting to be at some institutions across the country. Massive open online courses, or MOOCs as they're commonly called, are free of charge.
Online education was always valued for its convenience, especially by those who worked during traditional school hours, but MOOCs have that benefit and the added advantage of being free—though as a recent Forbes article noted:
Colleges rarely grant academic credit for MOOCs. The reward for completion is the satisfaction of acquiring new or necessary information and skills, and connections with students who share your interest.
So, where's the money in developing online courses that aren't recognized by most schools and are free to the public? In the digitization of, well, everything, MOOCs in their newness offer a wealth of opportunities in nearly every imaginable realm of software development. Forbes goes on to point out:
A good MOOC employs many tools, including blogs, online discussion boards, Twitter, tagging, and document sharing (to say nothing of teaching assistants). The heart of the course, old-fashioned talking heads, is delivered via video.
One of the first groups to recognize the fast approach of MOOCs on the horizon wasn't software developers or even the colleges themselves; it was publishers. Realizing the declining revenue of outrageously expensive textbooks, as more and more students carry tablets instead of backbreaking bookbags, The Chronicle of Higher Education reports:
The five biggest players in the textbook market have collectively invested more than a billion dollars in the past five years buying software companies and building technology-services divisions.
Not every college is pouncing on the idea of MOOCs, especially with their being free by their very definition, but the number that do, or at the very least are considering them, is growing every day—even at the Ivy League level. Cornell University recently offered what they called a "mini-MOOC" on "feeding infants and young children" and, according to Forbes, the school planned for about two hundred people to sign up. The final number registered was 3,800 students from 150 countries.
The days of the limited definition of the "traditional" classroom are getting further and further in the past; let's hope the debt acquired from that definition goes right along with it.
Have you ever taken a MOOC? Should more colleges—and ultimately hirers—acknowledge the efforts and accomplishments of the students who take them? Let us know, for free, in the comments section below.
Up Next