Clean Language in Business Analysis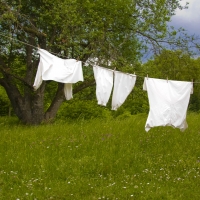 One of the challenges that business analysts face is getting into business and project stakeholders' heads so that an accurate understanding of goals, objectives, and needs can be defined. As anyone who has undertaken this activity will attest, this simple sounding exercise can be deceptively difficult.
Stakeholders are often so knowledgeable that they aren't even aware of the tacit knowledge that they are privy to—there might be some things that seem so obvious that the stakeholder doesn't mention them. There's also a real danger that a stakeholder might have pre-supposed a solution and might inadvertently and unconsciously guide the project in a certain direction.
Throw in the fact that a user who has operated a process the same way for twenty years might find it very difficult to articulate the bigger-picture improvements that they need— focusing instead on the smaller pain-points—and you have the potential for a perfect storm.
We know that successful projects need a firm understanding of the underlying objective or improvement that the stakeholders and users need. Balancing these challenges is part of the day-to-day business analyst role.
Surmounting this challenge involves asking probing and open questions, and perhaps employing a combination of elicitation techniques such as interviews, workshops, and observation. It's often said that the quality of the answers we receive will be in direct proportion to the quality of the questions we ask.
As such, I'm always interested in finding ways to ask better questions. One technique I've started learning more about is Clean Language.
Clean Language originated within the discipline of therapy and focuses on understanding other people's personal metaphors. It can help us to form better questions and can prevent us from inadvertently leading or pre-supposing a solution. Asking cleaner questions can stop us from subtly imposing our worldview, assumptions, or pre-conceptions about the project.
This can be achieved by using and reflecting back the stakeholder's own words and language when forming questions and building on rapport to understand exactly what it is that he means. Marian Way has provided a list of Clean Questions, which explains the concept and gives an example.
As experienced business analyst practitioners, we may find that we have instinctively developed a way of asking good questions. You may well find that you have developed your own questioning technique that works.
However, Clean Language gives us another angle on which to consider questions and interactions with stakeholders. The links and articles above provide useful ways to think about how to frame questions for maximum effectiveness and will be useful in projects where common understanding is key.
I'm going to continue to read and learn more about Clean Language. If you've been using these techniques in a business analysis environment, I'd love to hear from you. Please add a comment below.

Up Next