Recent Corporate Acquisitions Highlight Growth of DevOps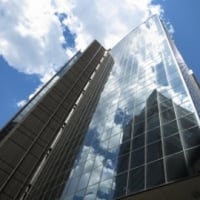 With the popularity of DevOps continuing to grow in the software industry, we're seeing more and more news in the tech media about companies adopting the methodology. This week adds to that trend with some big corporate acquisitions.
First up is news that tech-giant IBM swallowed up Cleveland-based UrbanCode this week for an undisclosed amount. If you're wondering why IBM is acquiring this small, Cleveland-based maker of application release software, the answer lies in DevOps, explains IBM in the announcement. The tech behemoth plans on using UrbanCode's expertise and applications to better IBM's "DevOps strategy, designed to simplify and speed the entire software development and delivery process for businesses."
According to Joab Jackson of IDG News Service, IBM will update its own line of IBM Rational tools with UrbanCode's software. Jackson also writes that IBM wants to entice its customers to use DevOps, and the UrbanCode acquisition is just one more method for Big Blue to do so.
For a closer look at exactly what this acquisition means to the software industry as a whole, ZDNet has posted an excellent column by a group of Forrester researchers who claim that it will take a year or two for IBM to properly absorb and integrate UrbanCode's technology with its own. The Forrester researchers believe that the rise in DevOps makes sense as more companies adopt agile practices, which inevitably impact the production change management process—something DevOps addresses.
From ZDNet:
Today's announcement validates that this area is heating up and will be of great interest to every organization looking to improve its ability to respond rapidly to new market opportunities.
Of course, if you've been reading CMCrossroads for the past couple of years, you've probably seen UrbanCode mentioned many times in this space, as the company's AnthillPro tool seems to be popular with the continuous integration and delivery crowd.
In fact, in 2005, UrbanCode president Maciej Zawadzki penned an article detailing his experiences "implementing reuse practices and strategies at companies such as Alamo Local Market Division and FedEx Custom Critical." If you can find any foreshadowing of the IBM acquisition in his piece, feel free to let us know.
And IBM isn't the only multinational software corporation making DevOps-related news this week. Islandia, New York-based CA Technologies, Inc., announced the acquisitions of Layer 7 Technologies and Nolio, both of which will bolster the company's DevOps plans.
As Rob Preston of InformationWeek points out, "Both acquisitions do fit into CA's focus on DevOps to help customers with their pressing need to deliver business-differentiating applications faster than ever before."
Up Next