PayPal, Apple Are Pushing eCommerce to Mobile Platforms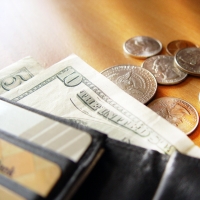 In the past ten years, online retail juggernauts like Amazon and eBay have loosened the grip on consumers' wallets traditionally held by brick-and-mortar stores. And now, Apple's and PayPal's newest projects may really change the way people shop.
PayPal recently announced that it plans to push payments onto iPhones, Android devices, and other mobile platforms in an attempt to revolutionize the way we shop. The mobile technology to be touted by PayPal incorporates Bluetooth Low Energy allows for incredibly accurate location information, which in turn enables consumers to enjoy the benefits of online shopping while physically shopping.
PayPal's announcement to ramp up its mobile division's efforts comes in response to Apple's introduction of the iWallet. The iWallet is exactly what it sounds like—an outbound payment system incorporated on your phone. While not yet fully developed, the iWallet proposes advantages over the traditional wallet with a budgeting system and quick access to loyalty programs and coupons. Security is also ramped up; the iWallet can be locked with your fingerprint on newer Apple devices.
With the rise of mobile payments through PayPal and the iWallet, everyone involved seems to win. Retailers get better tracking data and marketing opportunities. PayPal, Apple, and other mobile payment companies get their transaction fees. And, most importantly, the user gets easier payment methods, digital coupons, loyalty programs, and other technological advancements to make shopping more enjoyable and rewarding.
David Marcus, the president of PayPal, had some fairly interesting and exciting things to say about the future of business in his blog post on PayPal's company website:
... (M)any consumers are just beginning to experience the freedom, flexibility, and fun of mobile payments and shopping, and they're going to want more. This will lead to a flood of new payment experiences built on technologies such as sensors, geolocation, and the cloud that will soon make standing in a long checkout line and paying with a card seem like something out of the Stone Age.
Does your company incorporate mobile devices in customer service, payments, and marketing? Do you think you will ever ditch your wallet or purse in favor of a mobile checking account? Tell us in the comments below.
Up Next