How Cloud Technology Will Change Your Office Forever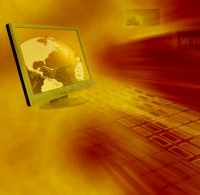 Technology has long been a driving force in the way people work. Typewriters replaced pens and paper, computers replaced typewriters, email replaced snail mail, and so on. The evolution continues with a small selection of major trends moving organizations in exciting new directions. For anyone who commutes daily to an office, change is already in the air. But here are a couple of major tech trends that are likely to prompt a permanent reimagining of the workplace as we know it.
Cloud Services
It's hard to spend a day in corporate America today without hearing about cloud computing. Cloud services are powering more of today's business technology than ever before, with companies relying on them for their software and network storage needs. In the next few years, organizations will rely more and more on cloud computing as entire infrastructures are moved to third-party services.
The average worker will be able to access work documents from anywhere by using mobile devices or PCs, empowering professionals to work from home, the office, or the road. As the need for IT staff diminishes in companies and government organizations, veteran workers will be required to update their skills to remain competitive. 
An already growing trend is cloud-hosted software. Rather than installing applications from media or on-site networks, businesses are choosing to purchase software from third-party providers, reducing the need for full-time IT staff while also providing continuity in the event of a disaster.
Virtual Desktops
The virtual desktop concept is closer than ever to becoming a part of our everyday lives. First, however, the industry must overcome a few obstacles, including the desire of users to make an issued device their own. Realizing this, businesses must avoid forcing users to a standardized interface during the process of moving desktops to the cloud.
Cost is still a barrier to widespread adoption of virtual desktops, but more affordable options are making it a more viable alternative—not only for smaller businesses but for home users as well. Mobile adoption has likely had a big impact on the acceleration of virtual desktops as a solution because many professionals now see the benefits of being able to access the same operating system on multiple devices.
These tech trends will continue to change the way workers collaborate, stay in touch while traveling, and conduct the day-to-day duties assigned to them. In the next few years, new trends are likely to emerge that will complement these solutions to further improve the way business gets done each day.
Up Next