Tips for Coaching Agile Teams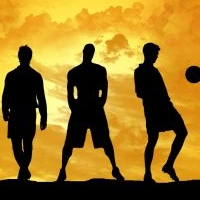 I recently attended Lyssa Adkins's workshop on coaching agile teams at the YOW conference, and I would like to share some of the lessons I learned. The workshop began with a presentation defining the different characteristics of an agile coach, including being a bulldozer of blockers, a servant leader, and a guardian of quality and performance.
One needs to understand the skills and mastery needed to succeed as an agile coach. The agile coaching competency framework provides the guidelines, criteria, and pathways for an aspirant. Knowledge is one part of it, but listening skills are even more important. Coaches need to be aware of their own listening skill level and strive to reach level three.
Change could be brought, not by listening but by asking powerful questions (PQ). Even though there are several resources about PQ available on the Internet, I would highly recommend reading Co-Active Coaching.
Using the flow chart suggested in the arc of conversation is handy during a coaching session. It enables the coach to know when to start and stop. During coaching conversations, it is critical for the coach to not get carried away with biases. Even though one cannot eliminate biases, they can be minimized while making decisions.
As coaches, we have to understand our own strengths and weaknesses in addition to understanding the leadership capability of our clients. Using the leadership circle profile can be worthwhile for getting a 360-degree view of the leadership capabilities and much more.
Extensive research on high-performing leaders in successful organizations has shown that successful leaders have creative traits rather than reactive ones. It is worthwhile to cultivate this in teams so team members can understand their strengths. The result can be used as a steppingstone to train people.
Finally, the myth about mentoring and coaching was busted as well. Ultimately, the coach is supposed to increase the positivity in the team, and this video shares some research and tips about it.
Even though the workshop talked a lot about positivity ratio, I recently read this article that debunked some myths about the same. So, I caution teams to consider positivity ratios with a pinch of salt.
Coaches should work toward identifying the team strengths and health models. Remember, coaches can be seagulls, magicians, dreamers, admins, and more. Coaches can come in various shapes and sizes of failure or success modes. Which ones have you come across?
Up Next