From the Good Old Days to Today: Twenty-Five Years of Testing with SQE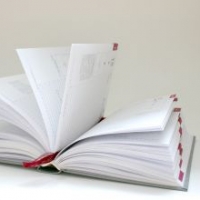 April 15, 2014, marked twenty-five years for me as a full-time employee of Software Quality Engineering (and I worked a couple of years part-time before that). Lots of things have changed. I was thinner and younger back then. I was a Marine major. Some of you were just kids then—or maybe not yet even on this Earth.
There were only a handful of us in the entire company when I started. There were no titles or managers. At our company meetings, we talked almost exclusively about testing, how to do it better, and how to spread the word. Our first conferences were all seat-of-the-pants activities. Everyone did everything. We printed the notes and put them in binders. We handled registrations, and then we gave the talks and collected the evaluations. Somehow, though, it always seemed to work out OK. Our seminars were the best. We had some of the best speakers in the business.
Our first "magazine" had a staff of one quarter—that is to say, just me part time. It wasn't particularly attractive by today's standards. It was small—really, just a pamphlet. There were no advertisers. It did, however have some good information and had contributions from some of the best of the era: Dan Paulish, Jerry Durant, Dot Graham, Tip House, Jeffrey Vous, Don Moreaux, Lee Copeland, and Mike Sowers. I am pretty sure Boris Beizer and Martin Pol were also contributors because we worked with them a great deal back then.
When we went on the road, we used a travel agent to book our flights. We had no Internet or cellphones. Calling from the hotel was very expensive. Once you hit the road, you were pretty much gone. I did lots of international gigs then, both in western Europe and Asia. Most of our clients bought us business class tickets. I even got to fly the Concorde a couple of times. Travel was fairly luxurious by today's standards. Ah, the good old days.
We were passionate—and we were good.
Today, I am moving a little slower. I don't try to party all night every night. I am an old, retired colonel.
SQE has many more employees. We have titles and offices and business development plans. We have sales, marketing, tech support, administrative support, and all the other moving parts necessary for our success. Today, we don't hope our events will work out OK—we know they will. There are no more seat-of-the-pants activities.
Our conferences are like well-oiled machines. Everyone has a role and knows what to do. Registrations and management proceed smoothly along a predictable plan. The speakers are carefully selected and almost universally succeed with their talks. Our conferences are the best in our industry. Our publications today are professional and slick. The information is pertinent and timely. Our website is the place to go to learn about testing and more. Our seminars still feature the best speakers in the business: Dale Perry, Dawn Haynes, Rob Sabourin, Richard Bender, Claire Lohr, etc.
We are passionate and we are good—in fact, better than before.
On a negative note, travel ain't what it used to be. Planes are crowded. Security is a pain. Planes were slowed down to save fuel (but add time to every trip). Fewer direct flights are available.
Testing has changed, too—but maybe not as much as you think. Back in the 1980s SQE advocated things that many people today think of as cutting-edge and agile. From the very beginning, we were advocates of testing early and using test cases to model the user's needs. Our earliest publications all touted the need to work as a team, with developers and testers working together. We were early advocates of test automation when it made sense.
You might be surprised how powerful—but, alas, clunky and definitely not portable—some of the tools were. We taught our students and clients to look for patterns, trends, and clustering of defects. We always advocated early and constant interaction with end users and customers. Process improvement, we thought, was just a normal part of doing business.
I'm happy to still be working for the best testing (and more) company in the business. Remember that for most of you, these will be the "good old days" someday.
Up Next