AgileConnection Update: Transitions, Distributed Teams, and Managers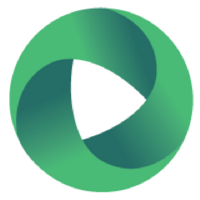 We've had a busy month at AgileConnection. There is lots of great content to keep you happy.
In the "working towards transition" category, Yamini Munipalli has a great article where she discusses "An Experience Where Agile Approaches Helped." Even where the rest of the project was traditional, using iterations and increments helped her part of the project greatly.
I also really enjoyed Jon Hagar's "How Agile Is Growing as It Goes into Its Teenage Years." I don't always remember to retrospect on our industry. Jon identified what he had done early and what he sees as impediments to successful agile transitions now.
In "Five Agile Challenges for Distributed Teams," Harsha Vemulapalli reviews five significant challenges and how he has solved them in his projects. I was very happy to see this article. Many—up to half—of you are doing agile with distributed teams, so I suspect you can benefit from this article.
I had another management myth this month. This time, it was the one about managers saying, "Don't bring me problems; bring me solutions." You can read about it in "Myth 31: I Don't Have to Make the Difficult Choices." Being a servant leader is quite difficult.
I hope you have been reading the interviews on AgileConnection as well as the articles. There is an interview with Mukesh Sharma and Rajini Padmanaban about crowdsource testing, and Paco Hope talks about security testing.
If you want to write an article, please do send it in. I will work with you to make sure you create a technically accurate article and ask for examples and stories to make your article real to our readers. I would love to be your technical editor. Use the form at http://www.agileconnection.com/webform/contribute-community.
Up Next