Facebook Looking to Expand Mobile Advertising Reach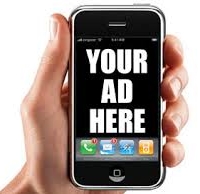 Online advertising is a serious business. Spending is expected to reach $121 billion in 2014, largely due to a boost from mobile computing in the last few years.
A number of advertising-related acquisitions also have become common in the technology industry. One of the latest instances is Facebook acquiring Atlas Solutions from Microsoft early last year. Facebook is relaunching the advertising platform with the hope of pushing its way up in the world of mobile advertising by leveraging the extensive user data it has to target specific groups of people.
Facebook's global footprint is large—as of June 2014, it had 1.32 billion monthly active users, of whom 1.07 billion where mobile monthly active users. It also has a feature called a shadow profile that lets Facebook collect data about users and their contacts, even if they don't provide the information themselves.
With all of that data in its repository, Facebook is very well positioned to connect with end-users in ways beyond the core functionality it offers. What better way to do that than through mobile advertising?
While it is exciting to see such targeted advertising on the way, implementing it successfully has multiple dependencies because there are a number of external entities at play. Firstly, the Atlas Solutions platform is an acquired one. Making it work seamlessly with Facebook's large data repository is no easy feat. How other companies consume this data and make the right targeted connections is another concern. Finally, it is in the hands of the user to respond to this advertising contact by either accepting it or opting out.
Several aspects such as functionality, compatibility, and performance should all be taken into account for a successful end-to-end implementation, but security and privacy will be the biggest ones to consider. Facebook was already in headlines due to a bug in its shadow profile feature last year that impacted about six million users. The scale now is even bigger with multiple external entities at play, which means we are talking about a lot of user data that will be combed through.
While the industry has gotten proficient with third-party integrations over the last few years, any mishap in the area of security and privacy will be a big setback—not just for Facebook, but potentially for the mobile advertising space itself.
Up Next