Take your gathering to the next level with an engaging face-to-face environment.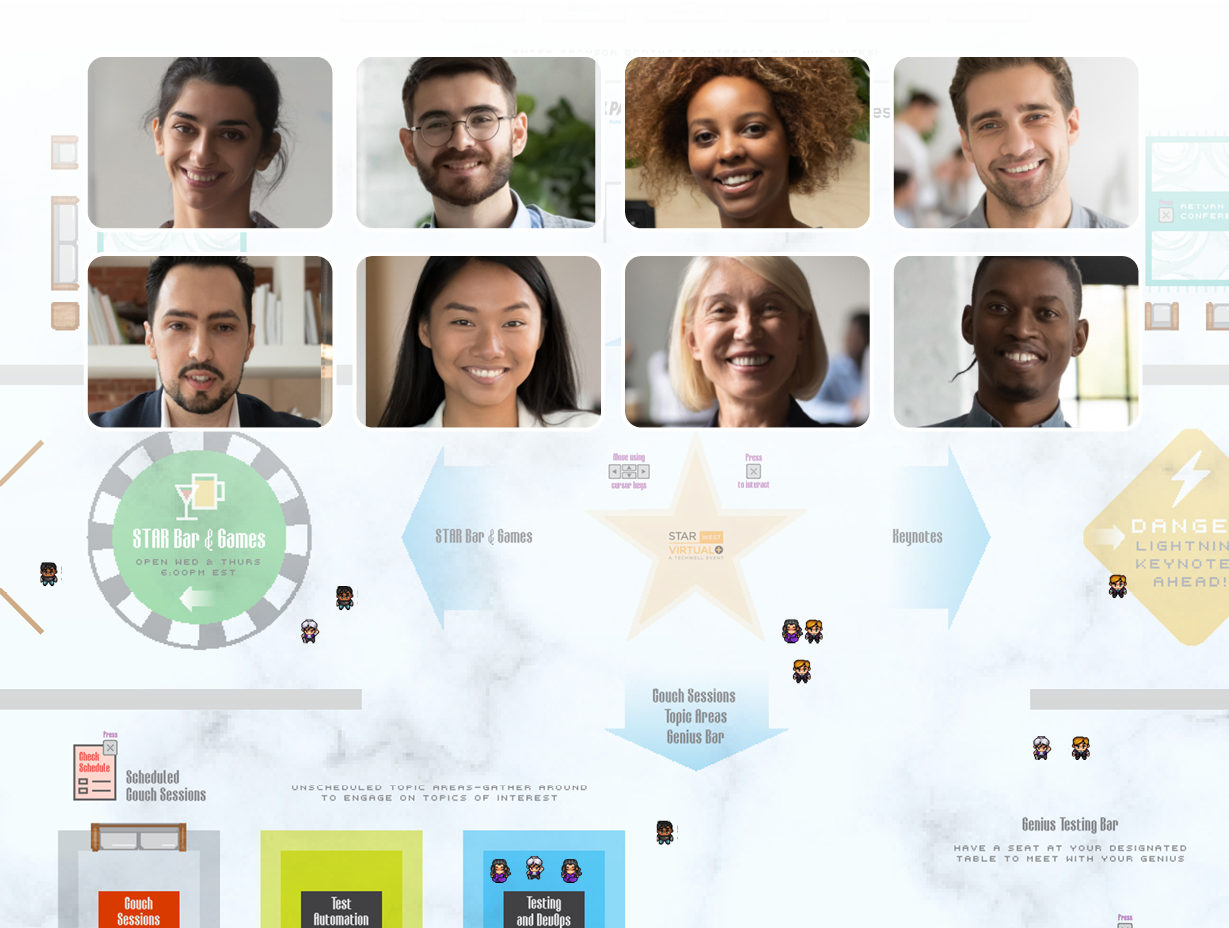 Interact dynamically with audio, video, screensharing, and more!
Looking for a way to bring more interaction and togetherness to your next virtual event? Cre8ive Spaces is a fun, engaging, customizable environment where you can meet one on one or in groups with peers, friends, family, or colleagues. Looking to spice up your next boring meeting, event, or online conference? Cre8ive Spaces will allow you to add virtual booths, an arcade, a virtual bar, theatre, poster sessions, a help desk, yoga studio, lounge area, or whatever else your event calls for. Cre8ive Spaces builds fun, engaging, customizable environments on the Gather.town platform, where you can meet one on one or in groups with peers, friends, family, or colleagues. Whatever you think up, we can design it!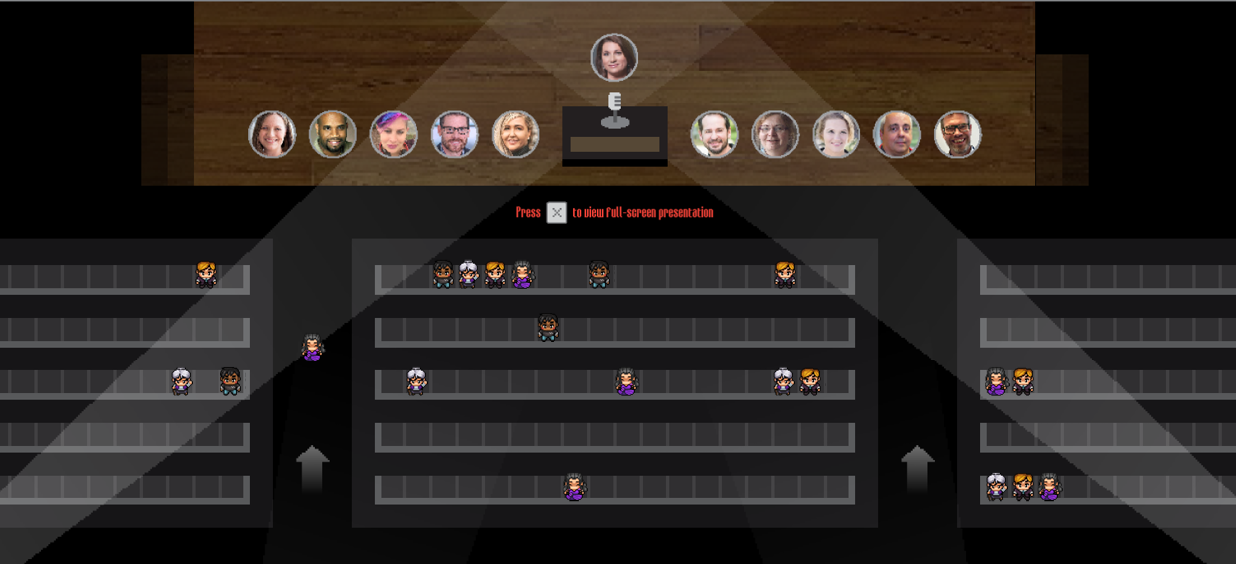 Hold meetings or webinars in dedicated presentation rooms.
The best part is the sense of connection attendees get from being able to walk their avatar up to others and interact face-to-face while sharing video, audio, screensharing, playing games, or even whiteboarding together. Plus, the 8-bit retro feel of the space offers a fun, nostalgic twist.
Benefits
Benefits of hosting your event with Cre8ive Spaces:
Turnkey—We build what you need, and walk you through the process to get a space you will be excited to use
Your Vision—Add logos, your colors, and other design elements that bring your branding or theme to the forefront
Scalable—Our solution works for everything from small company or family get togethers to worldwide conferences
Engagement—A fun, interactive way to meet face-to-face virtually
Interactive—Ability to host video, demo products, screenshare, whiteboard, link to zoom, and other functionality
Different—A distinctly elevated experience versus traditional meeting and event platforms
See Cre8ive Spaces in Action
Want a Custom Demo?
Let us show you the custom spaces we've created for virtual gatherings.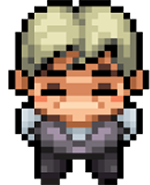 "Wanted to give all of you on the Coveros/Techwell side the biggest 'Thank You' for all your work in making our first ever virtual kick off so special. From the first steps to the very last—each of you brought us the best and we could not have done it without you. Thank you again!"
–Cat Stevans, Senior Marketing Event Coordinator, Sauce Labs
Completely Customizable
Here are some ideas on how your business could use Cre8ive Spaces for your next virtual gathering
Product Demo
Meetup
Conference
Company Meeting
Holiday Party
Company Picnic
Game Night
Team-Building Exercises
Corporate Training
Webinars
Lunch or Dinner Event
Office Space
Summit
Awards Night
Launch Party
Customer Appreciation
Want to learn more?
Contact us to discuss how we can tailor your virtual event.