The Biggest Cyber Hacks in Recent Weeks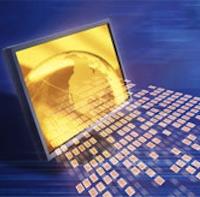 In this roundup of the biggest cyber hacks in recent weeks, we learn that pacemakers could potentially be set to kill, the UK will not be extraditing an alleged hacker to the US, and Islamist hacktivists are at it again with another take-down of a major bank's website.
Hacked Pacemakers Could Blast 830 Volts into the Hearts of Patients
I don't mean to cause additional worry to anyone who needs to visit the doctor anytime soon for some heart-related ailment, but yes, someone has figured out how to hack into pacemakers. According to SC Magazine, Barnaby Jack, a researcher for computer security firm IOActive, has found a way to terrify patients all over the world by demonstrating how easy it is to reverse engineer a pacemaker transmitter.
Apparently, Jack created a "graphical administration platform" that can trigger pacemakers within thirty feet to deliver deadly amounts electricity. Jack's program could also allow him to access patient data and read and rewrite the medical device's firmware.
Jack has supposedly made a video that documents his exploits, but he intends to keep the video private so as to not possibly reveal the pacemaker's manufacturer to the public, which sounds just a tad bit scary.
UK Will Not Be Sending Over Alleged Hacker to US
It looks like the United Kingdom will not be sending over British hacker Gary McKinnon over to the United States anytime soon for being "accused of one of the largest ever breaches of military networks, carried out soon after the Sept. 11, 2001, attacks in the United States," reports the Associated Press.
As a result of McKinnon's depression and suicidal tendencies, UK medical experts have deemed him unfit for extradition, which has annoyed US authorities who wish to prosecute him. According to US officials, McKinnon's exploits compromised the safety of Washington DC and resulted in "$900,000 worth of damage."
McKinnon maintains his innocence and has a somewhat different recollection of what transpired. He claims he was "scouring sensitive U.S. computer networks in an attempt to uncover concealed evidence of extraterrestrial life."
Islamist Hacktivist Organization Launch Cyberattack on BB&T
According toThe Atlanta Journal-Constitution, a group of Islamist hackers operating under the name "Izz ad-Din al-Qassam Cyber Fighters" have hacked into Branch Banking and Trust (BB&T) through denial-of-service attacks.
This isn't the first time we've heard from this group. In late September, we wrote about how the hacktivists took down the websites of Bank of America, JPMorgan Chase, Citigroup, U.S. Bank, Wells Fargo, and PNC. In this instance, the The Atlanta Journal is saying that that the group launched the attack because of the controversial "Innocence of Muslims" movie that caused a whole slough of problems in the world this summer.
However, The Wall Street Journal writes that the "hackers claim privately to be attacking U.S. financial institutions and energy companies in the Persian Gulf in response to crippling sanctions that have cut oil production in half and sent the Iranian currency tumbling."