Have a Need for Speed? Move to a Gigabit Internet City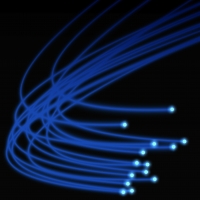 Do you pine for the ultrafast Internet service that fiber-to-the-X promises? Never mind if your company could use a high-speed fiber optic network, do you need one? Instead of DSL service or cable connections, imagine not only your development efforts but online music, movies, and games streaming more than one hundred times faster than the speed of broadband.
The International Business Times reports that all new homes in China will have fiber optic networks. According to state-run newspaper China Daily, "the Ministry of Industry and Information Technology is ordering all newly built residences to install fiber optic connections in any city or county 'where a public fiber optic telecom network is available.'" This new mandate is supposed to take effect April 1, 2013.
So far in the US, citywide fiber optic options are limited.
Google's Kansas City fiber project is probably the most well-known. The Google fiber blog reports that installation of Google fiber only started in Kansas City homes in late 2012 but predicted "in 2013, we're going to hit the ground running, finishing installations in Dub's Dread, and then quickly moving on to five more fiberhoods."
In December 2012, the City of Seattle announced Gigabit Seattle, an agreement with broadband developer Gigabit Squared to develop and operate an ultra-high-speed fiber-to-the-home/fiber-to-the-business broadband network. A similar program for Chicago was announced earlier last year.
However, there is another US city with high-speed fiber optic connections already in place. Probably best known for a song about a train ("Chattanooga Choo Choo"), Chattanooga, Tennessee, is now nicknamed "the Gig City." Gig City Chattanooga's claim-to-fame: "Chattanooga is the first city in the Western Hemisphere to have gigabit per second fiber Internet accessible to the entire city grid."
So, what are they doing with all this speed? Well, for one thing, they're finding new ways to collaborate.
At the River Rocks 2012 music festival in the Gig City, musician Chuck Mead performed simultaneously with GRAMMY award winner T-Bone Burnett in Los Angeles. And both were seen and heard as though they were both on stage together playing live—amazingly with no delay of sound.
This is the Chattanooga Choo Choo's new speed: 1 gigabit-per-second Internet or 1,000 megabits per second.