Chat Apps Overtake SMS Messaging for the First Time Worldwide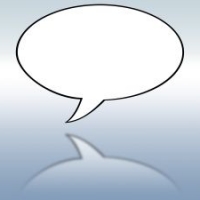 Some popular chat apps have surpassed traditional SMS in the number of text messages received worldwide. Last year, for the first time more messages were sent with apps—such as WhatsApp and Viber, plus device-specific programs like Apple's iMessage and BlackBerry Messenger—than with regular texting.
The Informa study, commissioned by the Financial Times, ­reported that almost 19 billion messages were sent with these apps each day worldwide vs. 17.6 billion SMS messages each day. The analyst house predicts an even greater disparity next year: It projects nearly 50 billion messages will be sent with chat apps every day in 2014 vs. 21 billion SMS messages.
Informa got its data for 2012 from six of the most-used mobile chat apps: WhatsApp, Viber, Nimbuzz, KakaoTalk, iMessage, and BBM.
Chat apps have been growing increasingly popular in the past several years. In fact, WhatsApp CEO Jan Koum recently claimed that his company's service has more users than Twitter and more messages than Facebook.
So what does this mean for mobile service providers? SMS is a great source of revenue for the mobile phone industry, and a tendency toward using these free chat apps could put a dent in carriers' profits.
Providers may not need to panic quite yet. SMS still has a much greater number of overall users, and Informa expects texting to bring in $120 billion for the industry this year. SMS is also the best common denominator for sending messages—it works regardless of the platform, sends to non-smartphones, and can transmit overseas without extra charges. So even people who use one of the free mobile chat apps probably also use SMS.
Plus, all of those apps may not be free for long. WhatsApp is planning on changing its iOS app from a one-time purchase to requiring new users to pay an annual subscription fee. WhatsApp also has partners with 3 Hong Kong and RCom, which sell flat-rate bundles for WhatsApp use at home or while roaming.
There are also new services such as Telefonica's Tu Go, which lets users in the UK send and receive calls and texts over Wi-Fi using their own normal mobile number, and Rogers One Number, which offers users in Canada the same capabilities plus video calls.
Although these "over-the-top" communications apps, so called because they run on top of carriers' included data services, have only been around for about five years, it seems likely that their popularity and prevalence will only continue to outpace their much older messaging predecessor, SMS.