Neither Snow nor Rain nor Heat Stays Agile from the Post Office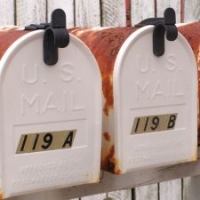 I've actually missed a few mail deliveries due to the aforementioned weather conditions, but I don't expect agile teams will be slowed down by the same hindrances since they can work from home when the weather is particularly nasty.
This is presumably why both the United States Post Office and its brethren on the opposite side of the globe, the Australian Post, both made announcements last week that agile methodologies are being implemented across the board.
Both organizations have been hemorrhaging money for years, as everything that was once paper and mailed can be converted to data and sent electronically. Drastic moves were necessary. USPS vice president of IT John Edgar recently told FCW why agile was the chosen plan of action in the States:
The intent was to find a way to deal with changes where we could be more responsive to changing customer expectations and raising the visibility of what we were doing throughout the development's lifecycle back to our business partners.
FCW reports that the USPS began the conversion to agile back in 2010, with the intent to replace all waterfall methodologies with the practice by the first quarter of this year. Edgar said agile software development methodologies are now applied to most every project within USPS' IT shop, and it has delivered more than 50 projects through agile development methodologies, with 25 more currently active. For a company with more than 500,000 employees, this was a massive transition.
Australia has seen a similar "state of flux" with their own postal system's financial woes. Their thinking for shifting to agile focused on repairing their infrastructure quickly. Australia Post general manager Cameron Gough told ZDNet:
The idea behind [the centre] was to allow a degree of freedom to explore different ways of working, to really focus on becoming fast, competitive, adaptive, lean, and in the longer run take those practices to the rest of the organization.
When asked about any struggles that his organization faced moving to agile, Gough told CIO that culture, as is the case with many teams, was the biggest hurdle. Gough's top priority was finding people who were the right cultural fit for the business, but there were some problems at first when assembling individuals who hadn't worked together before. "Without the support of our CIO and COO, we would have struggled," he said.
Those who've had difficulties implementing agile in the past may want to give it another shot. If an organization with half a million employees, outrageous debt, and longstanding government bureaucracies can make it work, you can, too.
Can agile, or anything really, save the post offices of the world from the downward spiral they've been on since the invention of email, or will this move merely delay the inevitable?