What Sets a Great UX Apart? The Little Details That Show You Care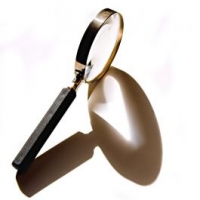 With so many advanced apps, programs, and devices on the market these days, it's no longer enough for something to just function the way it's supposed to. The difference between a successful product and one that's a flop is influenced by how nice an experience it provides for the user—and more and more often, that comes down to the little details.
Designer Dan Saffer, who wrote a book on the importance of a product's "microinteractions" with a customer, told Fast Company: "For the last decade or so, designers have been encouraged to tackle 'wicked problems' and to address systems. But when you're working on such a macro scale, the details sometimes get lost, and it's the details that make systems feel more human, and more humane."
As Saffer defines it, a "microinteraction" is one small use case focused on a single task. It can be how you unlock your phone, adjust the volume, or set a status. Some brand-specific microinteractions have become somewhat iconic, such as the note that plays when you boot up a Windows PC, the rainbow pinwheel that spins while an Apple computer is loading an application, the "like" ability for Facebook interactions, and Google's commemorative logo doodles.
You heard or pictured each one of those brand-specific microinteractions in your mind as you read about it, didn't you? If you did, then that's an excellent example of how the little, humanizing details stick with a customer. But it doesn't have to be an immediately recognizable trademark on a large scale.
Small elements that show you put some thought into the design rather than just going with a default make a difference, too—such as your company's email signature or your website's error page message. The blog Little Big Details shares many more intelligent and creative instances of user interfaces. Any product that makes the mundane actions delightful and elicits an emotional response will be more likely to get noticed—and purchased or used—by the customer.
The message here is that if you're a product designer who's been forgoing spending time on the details in favor of the big picture—well, maybe you should start to pay attention to what you're overlooking. Putting a bit of extra effort into the little things can be what takes your product from good to great.
David Ogilvy, a successful advertising executive in the 1960s hailed as "the Father of Advertising," wrote a list of principles for creating can't-fail campaigns. Fast Company writer Ted Booth updated that list for a modern guide to a great user experience and makes sure to mention the details:
The charm of a digital experience is important. Charm comes through all the little details—from the visual design, the copy, the motion, how errors are handled, and more—expressing a coherent overall sensibility and conveying a sense of human engagement.