The Power of Ignorance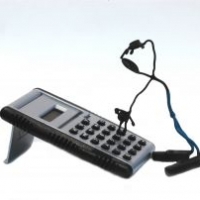 It's a challenge to keep up with with what is going on in the software industry. There are frameworks, tools, business trends, and a long list of other things that you might feel like you want to know. Given all the available channels of information and all the topics that might benefit your professional life, it's understandable that we might not know everything. Yet, we try hard to be confident and appear knowledgeable. This isn't a good thing.
Given the pressure to appear confident and knowledgable, I was genuinely impressed by an article describing how someone admitted ignorance. Lyza Danger Gardner describes a conference call in which someone mentioned an unfamiliar framework. Rather than pretending that she had answers, she admitted that she had never heard of it.
Being aware of items that affect your work is important, but Gardner makes an important distinction between awareness and knowing as she writes, "…it's the knowledge and skills one can't glean from a news feed or a speedy Googling that make or break us." Her strategy for dealing with this problem involves "dimming down the details a bit; employing just-in-time Googling; pruning my news sources and allotting time for longer-term study of deeper topics that matter." In the end, the result is that you are using the honest moments of admitting ignorance to learn.
Dave Hoover offers some advice about how to think about the value of knowing versus the ability to learn. He tells us that the reputation of a software craftsman is built on the ability to understand what to do and how to best do it. What you already know is secondary. He advises that giving in to the temptation to appear knowledgable can hurt your relationships and reputation in the long run.
While you still need to keep learning and combining Gardner's and Hoover's advice, you can focus your learning on things that end up being the most relevant based on (possibly) awkward conversations. Esther Derby suggests that learning with experience and guidance is one of the best ways to quickly achieve a deep understanding of a subject.
It's hard to get beyond a superficial awareness of a technology by only reading about it, and it's hard to find the time to explore every tool and technology in depth. If your experience gives you the framework to understand how to learn the details of something quickly, being ignorant of the details is something you can quickly remedy.
It's unavoidable that there will be at least one occasion where people will turn to you as the expert and expect a comment on something with which you are at best only vaguely familiar. How would you handle that situation? Honestly expressing ignorance—perhaps coupled with good questions to help you understand the key issues—may be better if your goal is to establish a long-term feeling of respect between you and the others in the room. But doing so can be difficult.
Have you ever been asked about something you were not aware of? How did you handle it? How did those around you react?