Facebook App Simulates Dementia to Promote Awareness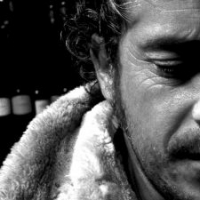 Facebook has allowed its users to collect memories, store photos, make connections, and keep up with their social lives. FaceDementia, a new app from Alzheimer's Research UK, has found a way to use what makes Facebook so great to help others understand the challenges of those suffering from dementia on a daily basis.
FaceDementia takes information from the user's personal Facebook pages and then temporarily erases information, such as photos, posts, and profile data, to illustrate the effects of dementia on the brain. Before jumping into a state of panic, the app does not actually delete or remove anything from the Facebook page. Instead, it generates an overlay that also does not retain any of the data from the user's actual Facebook page.
Additionally, users can use the app to watch short videos that feature dementia patients and those affected by the disease. The videos explain what impact the symptoms have on them and their personal relationships.
Rebecca Wood, the chief executive of Alzheimer's Research UK, explained the reason for creating the app and making it widely available and visible on a social networking site like Facebook:
Facebook's appeal is that it can gather your friends and family and keep them close, with memories and contacts all contained within one space. ...We wanted to use these Facebook features to illustrate how those thoughts and memories can be confused, or forgotten altogether.
Wood continues explaining in a press release why this is app is so important:
Alzheimer's disease and other dementias pose one of the greatest threats to public health now and in the future. Research is the only answer but funding still lags far behind other serious diseases. We hope FaceDementia highlights why it's so important to invest money into research so our scientists can tackle the devastating diseases that cause dementia.
Wood adds that even if the app does not raise funds for research, she hopes it will help others understand the disease better and generate stronger awareness for Alzheimer's disease.
"Stigma around dementia is due in part to a lack of public awareness and understanding," she said in the press release, "so FaceDementia will be invaluable in helping people better understand the condition."