Google Contributor Is Removing Online Ads—for a Nominal Fee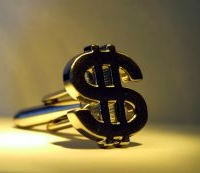 Ads are the financial backbone of so many popular websites. Content can only be free on the Internet if there's ad revenue to support it, and in order to create ads that actually target a user, personal information is needed. It's a peculiar, imperfect system, and some major companies have been trying to change it.
Most recently, Google has thrown its hat into the ring. A new program, called Google Contributor, is allowing Internet users to pay a dollar or three dollars per month in order to remove ads from a handful of popular online destinations. Instead of seeing ads spread accross the ten participating websites—which include The Onion, Mashable, and Imgur—you're instead greeted with a thank-you note.
"When you visit a participating website, part of your contribution goes to the creators of that site," the Google Contributor website reads.
This is just an experiment, so don't think that every website will be tied to a subscription by next week. Google sees this as paying for ad-free service as well as privacy, but if enough people aren't willing to pony up a few dollars for the content, the idea won't be able to grow.
We already know that people get frustrated when ads appear on videos, mobile apps, or just basic web pages. Developers have gone as far as to build programs that block these ads from showing up, with Adblock Plus standing as the most popular software of its kind. A report on this topic by PageFair shows that of the 220 different websites studied, 22.7 percent of visitors were using ad-blocking software.
That's a significant amount of money slipping through the cracks, so companies are doing their best to combat the issue. PageFair makes its money by assisting websites in getting around ad-blocking, and other sites are striking separate deals in order to avoid such a loss. Google itself reportedly paid AdBlock to not remove its ads, saving the company an estimated $887 million.
The ad-base model is flawed, and few people are going to argue against that. How, though, can businesses convince people to spend money on something that's currently free? Media sources such as The Wall Street Journal, The New York Times, and the Financial Times now offer some of their content behind paywalls, but the readership is far below what's seen from the ad-supported work.
Google Contributor could be the answer websites have been looking for—or it could be just another failed attempt at breaking away from the ad model. Whether it succeeds or fails, Contributor still stands as another sign that the online landscape is changing.