Why Mobile-Specific Shopping Apps Are on the Rise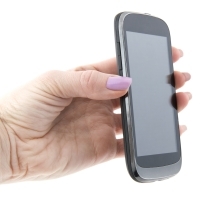 Mobile apps have changed the way we operate in innumerable ways. The way we shop is one space where the change is visibly pronounced.
Mobile apps that change the overall shopping experience forever—be it in terms of searching, finding relevant products, secure payment methods, or some other way—are on the rise, and new suggestions are pouring in by the day. Retailers are rightly capturing and promoting all of this mobile shopping interest through richer apps, mobile-specific deals, and shopping bonanzas.
The Great Online Shopping Festival is a significant e-commerce opportunity, hosted by Google and partnering with several brands and platforms in India. Flipkart, the leading online retail giant in India, has been a major player in the event since it started in 2012, but it missed out this year to hold its own mobile-only sale.
Retailers have provided online exclusives before, but why are they starting to do specifically mobile-only online exclusives? Is this a new trend that is picking up, with large retailers such as Flipkart leading the way? There could be several reasons behind this strategy.
In countries such as India, a large share of Internet access is via mobile devices. Companies could be planning these promotions in order to tap this market and increase their share. It also could be to help the retailer or platform win users' confidence in their app's security, usability, or performance. For example, Uber, a cab service app, provided mobile promotions to enhance user confidence in its mobile wallet. Such promotions could be ways to showcase an app's rich usability and build loyalty.
Once confidence is built and users are locked in, the shopping experience is practically integrated into the users' daily lives, given how deep-rooted global mobile penetration has become. Such an integrated experience will further strengthen the mobile-commerce market share, primarily in the business-to-consumer space.
This is a prime reason why targeted mobile-only sales are on the rise. Consumers today are comfortable using their smartphones as their primary shopping devices, and trends suggest that desktop shopping will continue to fall behind. Anything a retailer can do to attract this growing group of mobile-savvy customers will be a smart business plan.