Cloud Service Providers Are at War, and the Winner Is the User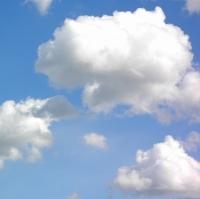 As developers, testers, and team players in a core product development effort, we don't need any new introduction to the benefits of leveraging the cloud. Continuous integration and deployment, at even global development centers, have largely been made possible in today's agile world owing to the growth in cloud computing.
With all the cloud has to offer to the development world, it is no surprise that the cloud service provider market is a very competitive one. It is a mix of large, small, and niche players, each having its own share of the pie—but competition is stiff to see how they can move in on each other's territories and win new clients.
Choosing the right cloud infrastructure as a service provider usually involves significant research, and users apparently believe in Amazon as a safe bet. A new report from Gartner shows that Amazon Web Services is the clear leader, operating at ten times more capacity than the next fourteen providers combined.
Microsoft's Azure platform is a distant second, and Google comes in third, but it is proactively announcing price cuts to acquire more market share. Despite its great lead, Amazon is being very vigilant of this move, and it wouldn't be a surprise if it announces a price cut, too. The company has had more than forty price changes in the last eight years to remain competitive.
As this war wages among cloud service providers, there is one clear winner: the consumer. Companies are offering increasingly more storage for less money as they battle for users (and their dollars).
One major takeaway is that the cloud world still has a lot of room to evolve as a fool-proof solution. Cloud service providers shouldn't focus just on winning greater market shares. These wars tend to focus on pricing, but there are other variables, such as security, that are more important to address, with vulnerability stakes being very high.
Though one of the major reasons users switch cloud providers is lower costs, the price of switching as well the risks associated with data migration are key things to remember in evaluating whether such a migration is really worth the effort. Migration is not impossible—there are varied ways to do this safely—but the overall process should be closely evaluated.
Also, while this public cloud war is waging, the private cloud market is growing steadily, too. End-users should not focus only on the more common offerings from large players, because open source technology providers are also growing well in this space.
It's important to track this war among cloud infrastructure as a service providers closely, factoring in these takeways and helping build a strong cloud computing market—not just for our immediate use, but also for future adopters.