The Increase in the Number of Technical Advisors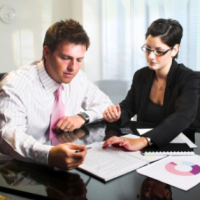 The CEO of an organization is a critical role. This person is the chief officer who is in charge of the business end-to-end, including strategy, operations, research and development, finance, administration, and human resources. Although there are individuals who head up these functions, they often report directly to the CEO. Clearly there is an executive admin team that takes care of all support tasks, logistics, planning, and execution, but is there anyone else who supports the CEO?
A new role is becoming a special and important one in helping CEOs effectively execute tasks—technical advisor to the CEO. This role is not limited to the technology world and is growing across disciplines in the executive management teams. This advisor role is so diverse and strategic in nature that it is difficult to pin down the exact responsibilities it entails.
For example, President Obama's senior advisor eyed Megan Smith as a potential chief technical advisor or officer three years ago at an event in Silicon Valley. Megan Smith is now the chief technical officer (CTO) of the United States and is the first woman to hold this role. As part of this role, Smith is also Obama's top technical advisor.
While in some cases this position is filled externally, such as with Polaris Wireless, most often this position is filled internally with people organically growing into the role. Amazon is well known for having a chief technical advisor for Jeff Bezos, who moves people in and out of this role every two years. In Amazon's case, all of the advisors have grown into this role from within Amazon.
Per a recent update, Maria Renz is the first woman to hold this role. Given the criticality of this role, sometimes people with more experience than the CEO hold this role, such as Bill Gates serving as the chief technical advisor for Microsoft's CEO, Satya Nadella.
We often look at this role as it simply being the advisor helping the CEO effectively execute his duties and helping the organization gain an edge in its market. However, the CEO's perspective of this role may be different, where he is not only relying on the advisor but also mentoring him to grow into bigger and better roles.
This is exactly what has been happening at Amazon with all its past technical advisors currently in very critical positions, defining Amazon's global positioning. In certain cases, the technical advisor is seen as the CEO's shadow and has even become the executive's successor.
Technical advisors are often unnoticed and are not visible to the external world, but they remain central to the CEO and the organization's performance. It is welcoming to see this role grow in recent years, and it's especially exciting to see more women take on this role.