How Will the Apple Watch Impact Software Testing?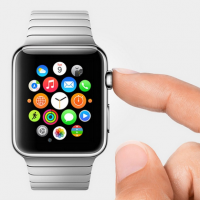 According to projections for the recently launched Apple Watch, sales are expected to reach more than 36 million units in the first year. As the Apple Watch becomes more of a mainstream product, it is not only expected to bring changes to the user experience but also to the software engineering community. How will the Apple Watch impact software testing?
One of the first bugs to make news after the release is that if the Apple Watch is worn on a tattooed arm, it could impact the watch's heart-rate monitoring performance. The watch uses a concept known as photoplethysmography, which is based on a simple concept—blood is red because it reflects red light and absorbs green light. The Apple Watch uses green LED lights to sense the amount of blood flow when the heart beats.
Wearables like the Apple Watch use more physically-intimate logic that will add one more dimension to software testing. These represent an amalgamation of software, hardware, and the human body. Recent reports of Fitbits causing skin rashes only reaffirms the need to be looking at testing these devices not only from the software and hardware sides, but also for their interaction at biological levels.
The Apple Watch has an available ResearchKit, which is a platform for app builders to capture data from patients with diseases such as Parkinsons, asthma, and diabetes. Its sensors are expected to collect various facets of data, which can potentially alter how medical research is conducted. As the watch becomes a hub of health-related data collection, software testing should play an important role in ensuring the accuracy and integrity of data being collected.
The Apple Watch uses a new OS called Watch OS, which is based on iOS but tailored for wearables. The Apple Watch distinguishes itself from the user experience standpoint with the emergence of new technologies, such as Taptic Engine, which gently tap your wrists to send alerts, and Force Touch, a pressure sensing technology that helps to distinguish between a tap and a press.
The Apple Watch does not have a smartphone-like pinch to zoom interface but instead has a dig­i­tal crown that lets users zoom, scroll, and select ele­ments. These changes will open new paradigms relating to user experience testing. With the kind of miniaturization the Apple Watch interface brings, it will need the traditional UI-based testing to be reinvented.  
As is seen with Android-specific wearables, it is evident that facilitating automated tests on wearables poses a big challenge. As these devices become more popular, it will present a huge opportunity to innovate around making the app testing more efficient via automation. And since the Apple Watch OS's recent update includes support for seven more languages, it is bound to make testing for globalization a priority.
The Apple Watch will definitely make computing more personal, and as it gets more personal, software testing will face new challenges.