Microsoft Calls for Federal Regulation of Facial Recognition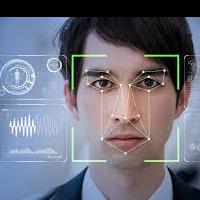 Microsoft has called for federal regulation of facial-recognition software, arguing that such artificial intelligence abilities are too significant—and potentially dangerous—for its purveyors to police themselves.
In a company blog post, Microsoft President Mike Smith suggests that the government create a "bipartisan and expert commission" to study facial recognition and make recommendations regarding usage and safety, including restrictions. 
"This technology can catalog your photos, help reunite families, or potentially be misused and abused by private companies and public authorities alike," Smith wrote. "The only way to regulate this broad use is for the government to do so."
There are several areas Smith suggested for regulation, including restrictions on how law enforcement can use facial recognition (recently, Amazon came under fire for selling the technology to local police departments), standards to prevent racial profiling (facial recognition has been shown to be far more accurate for white men than for women and people of color), and a choice for people to opt into using the technology online (in light of the GDPR, Facebook now asks European and Canadian users to explicitly give consent for facial recognition technology to identify them in photos and videos). 
He also suggests a requirement that people be notified when facial recognition technology is being used, especially in public areas. China in particular has received attention and scrutiny for its extensive government surveillance in public places—the country has 176 million cameras, by one estimate—that is ostensibly for safety but has raised questions over privacy concerns.
Microsoft also has received criticism. There were widespread calls last month from its own employees to cancel its contract with US Immigration and Customs Enforcement, which uses the company's cloud-computing tools that can include facial recognition.
Smith's post also says Microsoft has turned down customers requesting facial-recognition technology in areas "where we've concluded that there are greater human rights risks," but The Washington Post said the company did not provide details when asked for specifics.
The blog post is getting attention because it's rare for tech giants to demand the government get involved in their fields. The industry usually balks at regulation, believing federal rules could interfere with their work or destroy a competitive edge.
But facial recognition is such an important and unprecedented technology that Smith recommends making the software open to greater public scrutiny and oversight.
"In a democratic republic, there is no substitute for decision making by our elected representatives regarding the issues that require the balancing of public safety with the essence of our democratic freedoms," he wrote. "Facial recognition will require the public and private sectors alike to step up—and to act."