How Cloud Automation Can Enhance Your Business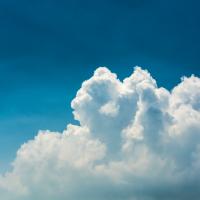 Many companies are switching to the cloud, and it's easy to see the appeal. The cloud supports the automation of your business and can make things run smoother and more efficiently. It also can help manage all the different moving parts of a company. Taking a deeper dive into these benefits can help you decide if you should add the cloud to your business plans.
Automating your system can help in areas where you might not have even known you needed support. Running a successful business involves plenty of tedious tasks that take up a lot of time and sometimes require multiple people to get the job done.
Incorporating a cloud automation system into your plan creates higher levels of efficiency by taking over these tasks. The data it stores can be used later to streamline work such as filling in documents, spreadsheets, customer lists, and the like. This is proven to result in fewer accidents and mistakes when the job is done the exact same way repeatedly. These may seem like insignificant things, but the time saved on these projects will accumulate and can be better used elsewhere.
Cloud automation can also help you down the line when your business grows. As a company grows, there's more work to be done and less time for the little things. A cloud automation system helps support smoother growth by taking over tedious tasks so employees can focus their time on other assignments. Cloud applications are often built to be highly scalable, so the same system can grow with you.
Adding a cloud automation system can save you not only time in the long run, but also money. The cloud reduces the need to hire more people, and you receive a higher return on investment with current employees and their time.
The different cloud options provide companies of all sizes the opportunity to use world-class high performance tools. Whether you're a big company or making your way up in the business world, you have the same ability to integrate a tool like this into your strategy.
Increased security is also a major selling point for this technology. Your work is constantly being monitored, so it's a lot less likely that something will slip through the cracks. Cloud systems keep a close eye on things so you don't have to. If there's the potential for an issue, it can often be stopped before it even starts.
This feature can also save you money while increasing the overall security of your company. When you use this technology to monitor your security instead of deploying your own team to do so, it saves on office space and hardware, and it reduces your payroll costs.
If you're looking for a way to increase productivity, enhance efficiencies, and freshen up your business in general, the cloud just might be what you're looking for.