Tips for Getting an Agile Transformation Off the Ground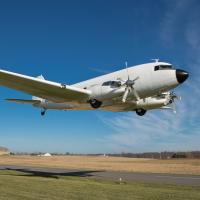 Many agile transformations are doomed before they even begin. Organizations often focus on the wrong things up front, resulting in a poorly planned effort that doesn't deliver business value.
Here are some tips to get things started the right way.
Assess your situation
You don't know how to get where you need to go unless you know where you are. Sure, there are obviously changes that must be made to embrace agile, but there are also good practices you use today that should not be abandoned.
There are several ways to assess your situation. One approach is to have both teams and management self-assess their agility against an agile maturity model. This works best for organizations that already have an open and honest culture, with no shooting the messenger.
Another approach is to have an objective, third-party organization perform an assessment of your practices against other organizations. This approach is best if management is seeking to benchmark your organization against competition, as well as to get an unbiased opinion, if change makes your organization nervous.
Finally, an internal agile transformation lead can drive this process. Ideally, this person is well respected by those throughout the organization, or fairly new and objective.
Use agile to move to agile
Irrespective of the approach you use, the outcome should be an action plan for iteratively improving agility over time. There should be a prioritized transformation backlog and an established agile transformation team giving the time necessary to lead change.
Too often, transformation activities are side projects led by staff who also have a "day job" to perform. Transformation is not a side activity; it needs to be a focused effort with top-down support and day-to-day leadership. Change should be done incrementally with daily standups, regular planning, retrospectives, and demonstrations of successful progress.
Communicate consistently
Senior leadership must be behind any organizational transformation for it to be successful. Leadership should be trained and understand what agile means for both them and their teams.
Messages about the organization transforming, what the plan is for this change, and what staff should expect must be not only communicated up front, but over and over again. Progress reports should be communicated frequently and should honestly assess the status of transformation. Your staff will know the truth, so hiding any issues or snags will undermine your efforts.
Change behaviors first
A wise man once said that in order to change culture, you have to change behaviors first. More than focusing on particular agile methods or tools, transformation is first and foremost about change management.
Set expectations for staff behaviors at all levels and hold everyone (including yourself!) accountable for their actions. Praise in public those who behave properly and address in private those who aren't doing what is necessary to make change happen.
Define roles and expectations
Senior management often does a good job of defining roles for team members but not as good a job of defining the roles of various types of middle management in agile. Figure this out up front! Otherwise your management will be confused, slowing down progress or even perhaps revolting against agile if they don't see how they fit in.