All Better Software Conferences feature:
Keynotes from recognized thought leaders
Half- and full-day tutorials to let you dive deep into topics
Pre-conference training classes, including Certified Product Owner, Software Tester Certification-Foundation Level, Integrating Test with a DevOps Approach, and more
The Expo, featuring top solutions providers
Networking sessions designed to get you talking with the experts and your peers
A full day to explore unique challenges at the Agile Leadership Summit
Conference sessions addressing some of the hottest topics in software, including going mobile, projects & teams, cloud computing, big data, and more
Collocated with Agile Development Conference and DevOps Conference for three times the content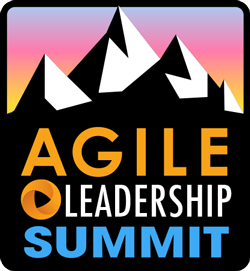 Agile Leadership Summit
Learn how leaders are meeting the challenge of changing company cultures to enable the adoption of agile methods. Share your experiences with speakers and peers, join sessions on agile adoption leadership issues, and come away with new ideas and action plans for culture change in your own organization.
Better Software Conference Topics
Application Lifecycle Management
Discover the best development practices throughout the software lifecycle—from ideation and development to retirement.
Software Management and Leadership
Delve into the latest concepts and skills needed to lead software teams and deliver complex software applications.
Software Development Process
From agile and lean software practices to plan-driven projects, explore the latest methods for developing great software.
Software Project Management
Discover the latest in planning and leading successful software projects, including estimation, risk management, and more.
Requirements Management
Examine processes to better identify, collaborate, and manage software requirements throughout the software development process.
Software Security
Learn about security requirements, risk analysis, static analysis, and testing techniques for security and privacy.
Software Certification
Attend software certification training for Certified Product Owner, ScrumMaster Certification, SAFe Agilist, ICAgile Fundamentals, and ISTQB Tester Certification.
Configuration Management
Optimize software configuration (SCM) tools and practices to control and manage all software assets.
Software Design and Architecture
Ensure that the fundamental software architecture and design choices made at the outset are best for your system.
Mobile & IoT Application Development
Learn about the latest mobile and IoT software development and testing techniques and tools for iOS, Android, and Windows.
Quality Assurance & Testing
Investigate software quality assurance and software metrics to measure and improve software processes and software product quality.
User Experience (UX)
Explore user experience (UX) design and evaluation methods to improve mobile and web applications.
Who Should Attend
Software architects and designers
Business analysts
Business users
CIO and IT directors
Configuration managers
Consultants
Development managers
Performance testers
Product managers
Project managers
Quality assurance professionals
Software security professionals
Test engineers
Test managers