All STAR Software Testing Conferences feature:
Keynotes from industry thought leaders
Half- and full-day tutorials to let you dive deep into topics
Pre-conference training classes, including Agile Tester Certification, Mobile Application Testing, Software Tester Certification-Foundation Level, and more
Networking sessions designed to get you talking with the experts and your colleagues
Conference sessions on major testing issues and solutions, including test management, test techniques, performance testing, test automation, agile testing, mobile testing, and more
The Testing Expo featuring the top technologies, tools, and solutions providers, all under one roof
The Testing & Quality Leadership Summit, an interactive exchange of leadership ideas and experiences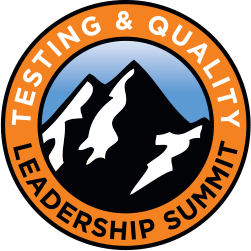 Testing & Quality Leadership Summit
Take charge as a leader in your organization, regardless of your role. Learn from the experiences of senior industry leaders and network with your peers at the Testing & Quality Leadership Summit. Find out out to lead an organization from within with practical tips for leading teams, addressing management challenges, and participating in senior-level management discussions. Hear what is and isn't working and develop new ideas and action plans for innovation within your organization.
STAR Conference Topics
Test Management and Leadership
Software Testing Techniques
Mobile Application Testing
Test Automation
Software Testing Certification
QA Testing Methodologies
Software Testing Tools
Agile Testing
Performance Testing
Exploratory Testing
DevOps and Software Testing
QA Tester Careers
Who Should Attend
Software & test managers
IT directors
QA managers & analysts
Test practitioners & engineers
Development managers
Developers
CTOs