A Roundup of Configuration Management Database Tools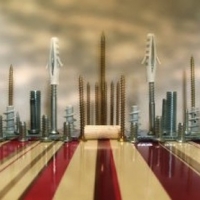 If you're a follower of the Information Technology Infrastructure Library (ITIL), the configuration management database (CMDB) is a central point of your efforts. It allows you to see your IT assets at many levels of granularity. According to the official ITIL website, "A CMDB represents the authorized configuration of the significant components of the IT environment."
Now that we know what ithe CMDB is, let's look at the tools available on the market to help you control your IT environment. We will only look at commercial off the shelf (COTS) tools.
First, let's look at BMC's offering called Atrium CMDB Suite. The company claims it will "align IT functions to business priorities with accurate and pervasive visibility into the dependencies among processes, users, and IT infrastructure—all from a single, consolidated view." SDE.com offers us an evaluation of the Atrium CMDB Suite tool.
The second tool is CA CMDB from Computer Associates. The tool consists of a service desk, service performance, SLA manager, and asset manager. 
The third tool comes from ServiceNow, which now has a CMDB tool that is part of their larger ITSM tool offering. The company also offers a discovery tool that allows you to search for your IT assets. You might find helpful Cloudave.com's evaluation of the CMDB tool in ServiceNow.
The fourth tool is HP Universal CMDB. Like the others it provides a complete view of your IT infrastructure and claims to reduce mean times to repair issues by your operations teams. 
The fifth tool is assyst from Axios Systems, who claims its tool is a complete service desk, incident, problem, and change management solution within a single application. 
The sixth and final tool is IBM's Tivoli with the asset management piece called Maximo. Of all the tools this has the most options, and the number of areas you can cover is large—from asset management to storage management. 
Obviously we have just scratched the surface in our look at the many COTS options available for the CMDB tool sets. Now you have to make the decision which one best suits your needs.
Have you used any of the tools I mentioned? What's your opinion of their CMDB offering?
Up Next