OpenStack Kilo—All Grown Up!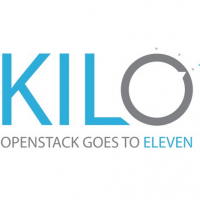 OpenStack and the cloud infrastructure platform industry in general have gone through many radical technology changes since OpenStack's inception five years ago. As the world's largest open source project, is the OpenStack community and technology finally delivering on all the hype and anticipation from its not so humble beginnings as the next generation cloud platform?
Six months have gone by since the Paris OpenStack Summit, so that means that it is time for another community gathering, this time in Vancouver. The major themes for the Vancouver Kilo Summit demonstrate the continued maturing of the platform with a renewed focus on market interoperability, better API and driver compatibility, and extending support for bare metal implementations and containers. With just under 5000 Summit attendees—close to 1500 contributors from 169 organizations—OpenStack is definitely here to stay.
Some of the key technology advances include a new and improved version of the core APIs with standardized and validated definitions, the strengthening of the core functionality, and a stronger definition of what is part of the OpenStack core and what are considered add-on components. Co-chairs Rob Hirschfield and Egle Sigler and the many other contributors to the DefCore Committee, have been working hard to clarify what is considered core to the project to standardize the internal components—a much needed and welcomed activity.
The only new component this time around is the full release of the long anticipated Ironic bare metal provisioning platform. Aptly named, it allows users to provision OpenStack software directly on hardware, rather than relying on an underlying hypervisor, which is the more typical cloud infrastructure architecture.
By using common hardware provisioning technologies like PXE and IPMI, the pluggable driver architecture allows for vendor-specific drivers for further increases in performance or functionality. Some uses for this architecture include high-performance computing clusters, applications that require hardware devices which can't be virtualized, database hosting, or any application that requires single tenant dedicated hardware. 
On the roadmap for the Liberty release are some additional core components:
As more major companies embrace the platform, there is now a substantial public track record for its use in large production environments. The OpenStack Foundation, the governance board that is responsible for herding the cats, has worked hard to publicize these user stories. This Summit's keynote highlights deployments from such leading companies as Walmart, TD Bank, and a live, interactive demo with Comcast and DigitalFilm Tree.
As with any open source community project, one of its both great strengths and deep weaknesses is the community itself. Controversies and political jockeying abound as the community wrestles with the vendors' needs for market differentiation and user requirements for system and component interoperability.
In conclusion, OpenStack is still very much alive and well. While the project still has growing pains, it continues its remarkably rapid trajectory from concept to a fully functional and production ready platform. See you in Tokyo in October!
Up Next