Mainstream Accessibility for Smart Devices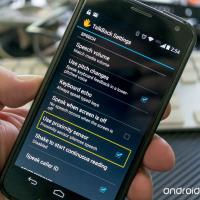 Smart devices are such an essential part of our everyday lives that it's hard to imagine what we would do without them. According to Forbes, nearly 11 billion devices connect to the Internet now, and by 2025 this number will increase to approximately 80 billion devices.
The ease of use and flexibility of smart devices have prompted more people, including the disabled community, to use and carry their devices every day. Because of this, a series of revolutionary accessibility changes have occurred in the market.
Companies are adopting the strategy of developing new products targeted at smart device users to increase their market share, and the growing popularity of smart devices is gradually causing a decline in the demand for personal computers. For those with disabilities, personal computers have certain limitations, such as having to be configured with assistive tools, and not all assistive tools are free.
Smartphones and tablets have an inclusive solution for the disabled community because these devices already include some assistive tools. Currently, almost all smart devices are equipped with the necessary assistive tools to help disabled users communicate online.
iOS and Android devices have built-in accessibility features, including a text-to-speech conversion screen reader for non-sighted users. On iOS devices it's called VoiceOver, and on Android devices it's called TalkBack.
For low-vision users, there's a zoom text feature where users can zoom the text according to their own specific needs. Users can also increase the text size, which increases the size of all text on screen. 
For those with limited motor skills, manufacturers are coming out with different gesture features to enhance their experience. If someone has difficulty using gestures or swiping screens, they can use speech recognition software, which can follow user commands to help them complete tasks, including downloading apps.
By default, all accessibility features are disabled. To activate accessibility features, users navigate to the device's settings and under the accessibility section, enable the features that meet their needs.
Indeed, many disabled users are empowered by smart devices to perform tasks that would have previously been difficult. The impact of smart device innovation is twofold: they improve the lives of everyone, including disabled people, and for most smart products, applications are conceived and delivered with accessible needs in mind.
It's the beginning of a new era of smart digital accessibility that will open the market for new smart device and app players. It's the right time to set up an integrated, consistent, digital accessible platform to deliver a smart user experience.
Up Next