Need Another Reason to Consider DevOps?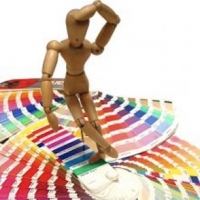 Automation is a critical component of eliminating waste. A large part of the DevOps movement is centered on automating the infrastructure tasks that take away from delivering value. In addition to the obvious cost savings of automation, DevOps can also breed innovation.

With the advent of mobile technology, many products now focus on reducing the time we spend on unnecessary tasks or thought processes. Studies have even shown that the mind adapts to technological resources by only storing how to retrieve information it knows can be immediately accessed elsewhere, such as through a Google search.

A great example is the recent Stick-N-Find product that provides the ability to tag our belongings so that we will never lose them again. A simple Bluetooth sticker and a smartphone app allow you to track down those keys the kids hid in the closet. While I applaud the effort, I find myself losing my smartphone more than my keys.

Freeing the mind of unnecessary daily tasks or thought processes allows more time for creativity and ingenuity. Human history shows this with the age of continued automation leading us to the information age of today. The less time consumed with daily tasks, like washing clothes or ploughing fields, the more time we can spend focused on higher-level thought processes.

Organizations that have focused on DevOps are some of the most innovative in the industry. Facebook, Flickr, Amazon, Etsy, and many more have taken automation to the extreme and have excelled in developing innovative products that are leading the market. This Etsy blog posting details how development and operations work together to achieve an amazing level of automation and efficiency.

I realize that the elimination of waste may not have convinced you to automate that release process that only takes an hour, but just realize that the list of deployment steps your developers have to keep memorized may be hindering their ability to innovate.

If you are looking to get more creativity out of your team, take a look at DevOps. It will not only make your organization leaner but it may spark the innovation you seek.
Up Next