Why Is the Configuration Management Database Both Praised and Reviled?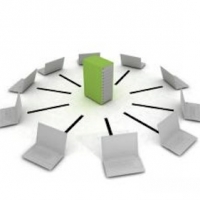 For the novice the configuration management database (CMDB) can be a daunting task when considered in its entirety. To the seasoned pro and others, however, it might be viewed as a complete waste of resources.
Of course, we must ask ourselves why the CMDB is praised and yet reviled at the same time. After all, it is the foundation—or the centerpiece—of ITIL. Some organizations view it as a behemoth that consumes resources faster than a failing project. I want to show you a side of the CMDB that your vendor won't show you and let you decide if the CMDB is right for you.
First, let's look at the bad, the negative feelings about the CMDB. The IT Skeptic takes a jab at both vendors and the CMDB Federation task force, which consists of major players in the CMDB industry, such as CA Technologies, Hewlett-Packard, IBM, and Microsoft. The task force has promised to come up with a CMDB standard in order for different CMDB tools to work better together and across technology platforms. The writer from IT Skeptic is not so sure this will work.
As I searched for more information on failures, I found information hard to come by. Then I came across a website that offers the reader the top ten reasons for CMDB failures. Having worked on a CMDB implementation, I can see the validity of the reasons the author lists as well as what the commenters have to say.
Another question that popped up in my mind was how is the CMDB suited for the world of cloud and virtualization? Bernd Harzog's article covered this very topic in great detail and mapped out what is needed for the CMDB to function in the cloud. He concludes that modern tools do not satisfy the requirements and are ill suited for the task.
Another theme I came across was the announcement that "The CMDB is dead." For those who think it is dead, here is your website. This is an awesome resource for those who want to explore the negatives of the CMDB as well as the horror stories.
If you're looking to put in a CMDB at your organization, then by all means look around and educate yourself about the bad side, the downside of the CMDB. By studying the failures and the negatives, hopefully you can be successful in your own projects.

Finally, for a good video on everything the CMDB entails, check out this one-hour video.

Have you been successful with your CMDB implementation?
Up Next