Computer Error Shuts Down NASDAQ Stock Exchange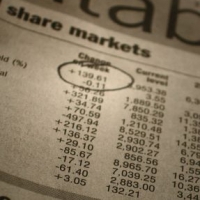 The NASDAQ stock exchange experienced a halt in trading for an unprecedented more than three hours on Thursday, and a computer glitch is to blame.
NASDAQ officials said the shutdown was caused by a problem with the data system that disseminates price quotes, but the undisclosed issue had been "identified and addressed."
At about 11:45 a.m. on the East Coast on Thursday, August 22, NASDAQ announced it was experiencing "momentary interruptions" with the system, and about half an hour later, trading was halted. It wasn't reinstated until almost 4 p.m.
The NASDAQ is the second largest stock market in the US after the New York Stock Exchange, and its more than three thousand stocks include Apple, Microsoft, and Google. Consequently, the interruption affected trading in other markets as well.
The outage Thursday was only the most recent of several very public technical failures in the US stock market system.
On Tuesday, a glitch at Goldman Sachs resulted in a huge number of erroneous trades in stocks and options that, even if reversed, will cost the company millions.
Earlier this year, another technical glitch within NASDAQ caused about a fifteen-minute outage on real-time stocks prices.
And in 2010, an automated trading software caused the "flash crash," where the Dow Jones industrial average plummeted nearly a thousand points in a matter of minutes, sending investors into a panic.
"As we continue to eliminate human beings from the execution of security trading, this is the problem you run into," Stephen Massocca, managing director of Wedbush Equity Management LLC in San Francisco, told The Chicago Tribune. "These events are going to take place, given the level of automation."
Continued technical flaws present challenges (and embarrassments) for the Securities and Exchange Commission, which oversees and regulates the stock markets. The agency's new chairwoman Mary Jo White said in a statement Thursday that technological vulnerabilities in the market system have to be addressed, and she will push to enforce recently proposed rules that would add testing requirements and safeguards for trading software.
It's known that NASDAQ and the New York Stock Exchange both operate on legacy software that functions on top of not only older software but also software from all the other trading markets in the system. The larger this Rube Goldberg-style machine grows, the greater the chance there is of a technological mess like Thursday's.
CNBC's "on-air stocks" editor Bob Pisani advocates for uniform standards for technology among all the exchanges, software updates across the board, and a reliable backup trading system—just in case.
Up Next