Not Dead Yet—VMware Buys Cloud VDI Vendor Desktone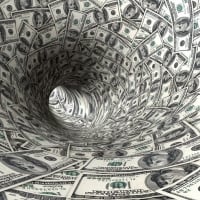 Is VMware's October 2013 purchase of Cloud Virtual Desktop Infrastructure (VDI) vendor Desktone an indication that cloud desktop virtualization will finally become more widely accepted? How does Microsoft's and Google's push into cloud office productivity fit with cloud-based virtual desktop technology? The cloud desktop virtualization forecast is looking more like mixed clouds and sunshine.
In the past few years VMware has been touting virtual desktop computing and VDI as the next big thing. That's not overly surprising for a company that is mostly controlled by EMC, a major storage hardware vendor, with their hardware-focused sales model.
While long the delivery model of choice in niche markets such as call centers, trading floors, and training centers where the control and security advantages outweighed the additional cost, complexity, and lack of flexibility, virtual desktop technology has been thought of as primarily an in-house function. The VDI market has been dominated for years by Microsoft, Dell Quest, Citrix, and VMware, with Virtual Bridges and some other niche companies getting lost as the technology and market matured. 
The cloud model for VDI would seem like a natural fit. After all, VDI is for all intents and purposes a fancy version of the old computer terminal, and the cloud browser window client model is a modern extension of that notion. However, the biggest drawback to cloud VDI—beyond the other reasons listed above—is that it adds the additional cost and burden of needing a reliable network over which to operate. Until recently cloud companies have been resistant to incorporating private network access and other more robust alternatives to the Internet.
For companies considering moving to VDI, this can be a considerable hurdle. This might be acceptable in a call center where a reliable Internet connection can be assured, but VDI leaves mobile and remote workers in the lurch. My own recent painful experience—attempting to access my company's US-based Outlook servers over a VPN from Hong Kong—brought that problem home. Thankfully my Good client on my smartphone worked just fine.
Another major reason that cloud desktop virtualization has never been more than a niche application is that there are viable alternatives with similar control and benefits—and without the extra overhead. Microsoft Office365 combined with its hosted Exchange and SharePoint offerings are attractive to companies that have long wanted to cut their Office productivity suite costs.  
Cloud desktop virtualization certainly makes sense for niche uses such as health care, kiosks, and other places where the need for a heavy but highly controlled client remains the paramount requirement. As more companies turn to mobile, bring-your-own-device, and lightweight apps as their primary delivery model, the extra burden of needing a reliable broadband connection makes cloud desktop virtualization more of a could-have-been instead of an emerging technology.
Is there still life left in VDI—cloud or otherwise?
Up Next